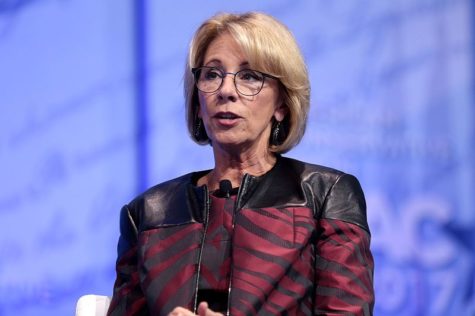 Charlie Moore, Eden Vanslette, and Nathan Zhao
March 5
Filed under Articles, MOTS/React, News, Politics, Recent Posts, Showcase, WSPN
Secretary of Education Betsy DeVos was sworn in on February 7th. Widely considered President Donald Trump's most controversial cabinet pick, DeVos required a tie-breaking vote from Vice President Mike Pence to be confirmed 51-50 in the Senate. At WHS, teachers and administrators expressed varying...