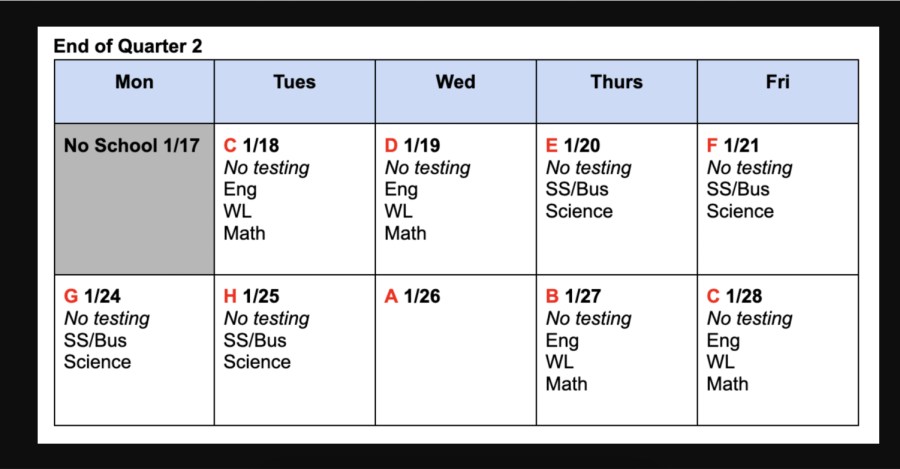 Screenshot from email received by students
After much deliberation, midterm exams for the 2021-2022 school year have been canceled. Debate for the cancellation arose from the recent surge in COVID-19 and the required quarantine days that result in absences from school. With no option for online classes, students who miss school are multiples days behind in work, which many believe would vastly affect their midterm grades. In addition, students who are in classes with teachers who have COVID-19 are also falling behind.
Wayland High School Principal Allyson Mizoguchi sent an email to students on Wednesday, Jan. 12 explaining the decision.
"The current high number of student and teacher absences, as well as our concern about the social-emotional well-being and capacity of students and staff, convinced us that the purpose and benefits of midyear exams may not be realized at this time for all of our students," Mizoguchi said.
Although formal midterms are canceled, the next two weeks will still have a testing schedule for smaller unit tests. The testing schedule forces teachers to give tests on certain days to try and limit the day-to-day test load for students.
Even though midterms are canceled, there has not been a decision made on if there will be finals at the end of the year. The department heads will make a decision regarding finals later in the year and let students know at some point in the spring.