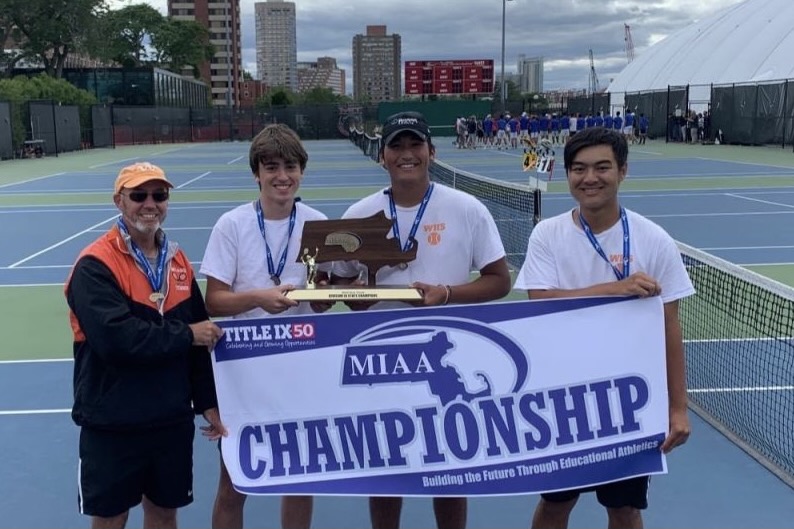 Lauren Medeiros
On Saturday, June 18, the Wayland boys varsity tennis team competed in the Massachusetts Interscholastic Athletic Association (MIAA) championships against Bedford. The game was held at 2 p.m. at the Massachusetts Institute of Technology (MIT) courts.
As a result of a successful season for the Wayland boys tennis team, it moved onto the Massachusetts state championships for the first time since 2017. It was a close game, but the Wayland team managed to break the 2-2 tie after senior Alex Camacho won his first singles match. The team ultimately won with a score of 3-2, and received the Division III state title.
The state championship match was the last match the Wayland boys tennis team played this season, and the last game for seniors.