What happens when the Republicans win?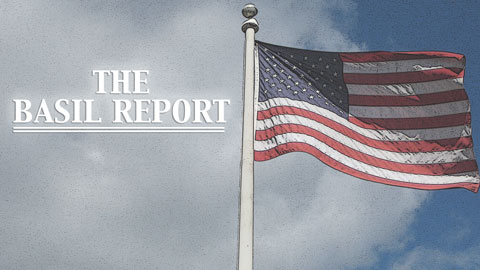 Hang on for a minute...we're trying to find some more stories you might like.
Republican prospects for winning big in the November congressional election, though slightly dampened by the nomination of some extreme Tea Party candidates, look good.
I predicted in January of this year that Democratic losses would not be significantly above average midterm losses for first-term presidents. Now, that prediction looks, to say the least, optimistic.
According to election forecaster Nate Silver, whose estimates synthesize fundraising, multiple polls, and historical trends, there is nearly a two in three chance that the Republicans will take control of the House. Until the nomination of an extreme Tea Partier in Delaware last week, there was even a one in four chance that conservatives would take the Senate.
So, it's a good time to ask: what happens when Republicans win in November?
Frankly, I'm worried. Conservative opposition to President Obama has surpassed even the level of pure hatred displayed by liberals in 2006 and 2007 towards President Bush at the height of the Iraq War.
From accusations of socialism, to insinuations that Obama has lied about his religion, to the laughably ridiculous "Kenyan, anti-colonial" view that former House Speaker Newt Gingrich believes the President holds, there is just something about the President that an extremely vocal segment of conservatives absolutely hate.
We've seen this uncontrollable rage exhibited in many ways, but perhaps the most pernicious is the unprecedented level of obstruction by congressional Republicans. Using arcane congressional mechanisms, the GOP has managed to delay, weaken, and block Democratic attempts at progress.
Hundreds of critical government positions have not been filled because of conservative "secret holds", stacks of bills have been blocked by the filibuster (a maneuver that is not in the Constitution and that was not common until the Republicans were forced into the minority in 2006), and countless hours have been wasted.
If these obstructionists control the House, will anything get done? The question is no exaggeration. Some Republicans have recently spoken of a government shutdown if they take power in November.
The worst part is that we've seen this movie before, and yet we are still barreling towards a sequel. After Republicans won in a landslide in 1994 midterm elections, Newt Gingrich duked it out with President Clinton for years in ferociously partisan debates.
There actually was a government shutdown. The Republican-controlled House spent 140 hours taking sworn testimony over whether the President had misused the White House Christmas card list. The Clintons were accused of complicity in the death of a deputy.
We can expect more of this insanity if Democrats lose the House. According to Glenn Thrush of Politico.com, if Republicans take power, they plan a "wave of committee investigations" into manufactured controversies like those we saw in the '90s.
Finally: what is it exactly that the Republicans have to offer?
They have yet to present any new policy, any alternative to Obama and the Democrats. In 1994, the GOP presented its "Contract with America", which explained what the party would do with its newfound power. The policies of today's Republican Party can be summed up in one word: "No."
No to the President's agenda. No new regulations to prevent a new financial crisis. No legislation to prevent climate change. No aid for the chronically unemployed. No aid to cash-strapped states and school districts. No progress.
Is this really what America wants?