Ten ways to celebrate the 7 billionth person
Hang on for a minute...we're trying to find some more stories you might like.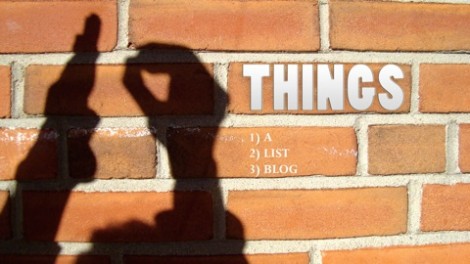 10. Splurge for the event! For a mere seven billion cents, you can buy 700 pairs of diamond earrings, 7,000 laptops, or 70,000 candy bars. Yep. That's $70,000.
9. Pick up a National Geographic. Learn something about the natural world before it gets consumed by human development. Not that I'm concerned about overpopulation.
8. Compliment someone on something unique about them. With the amount of people in the world, it won't be unique much longer!
7. Have a slumber party with a ton of friends. Space per person is rapidly declining, so we're going to have to get used to close quarters.
6.Celebrate Halloween again. We need to start training people for the hordes of trick-or-treaters we'll see in the coming years.
5. Kazoos. Easily the best way to celebrate anything.
4. Find someone with the same birthday as you – a friend or a celebrity.
3. If you're an Apple kind of person, check out this app: 7 Billion.
2. Light some fireworks. You'll hit seven billion sparks… eventually.
1. Nothing. Thankfully, Wayland is minimally affected by overpopulation. Spread out and enjoy the space.