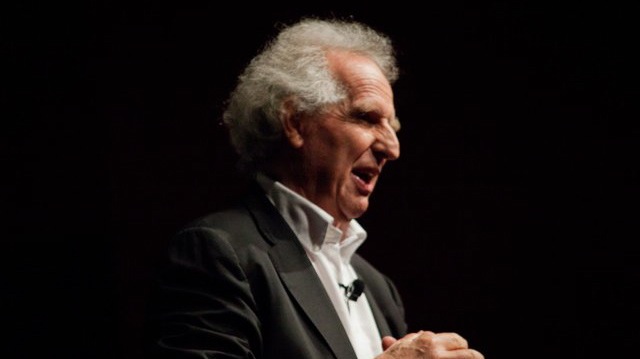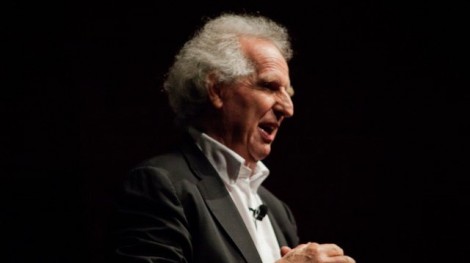 On Thursday January 12, New England Conservatory President Tony Woodcock released an "urgent message" stating that Benjamin Zander is "no longer with the institution" – a euphemism for 'Zander was fired.'
Zander was the beloved conductor of my orchestra, the Youth Philharmonic Orchestra (YPO), and the artistic director at Walnut Hill School for the Arts, a private school affiliated with New England Conservatory (NEC).
After transforming the culture at NEC and Walnut Hill, Zander was allegedly fired because he allowed Peter Benjamin, a registered level two sex offender, the opportunity to continue his career as a videographer after serving time in prison and undergoing therapy.
Woodcock and New England Conservatory's decision to dismiss Zander was unfair not only to Zander, but also to the Youth Philharmonic Orchestra and the rest of the NEC community.
Perhaps the best way to describe Benjamin is as a "background figure." He did not record every rehearsal, only our concerts in Jordan Hall. Legally, NEC felt obligated to take action against him.
However, he posed no danger to any orchestra members. I never saw anybody in any contact with him. Zander's decision to hire Benjamin, while somewhat imprudent because Zander failed to inform the administration of Benjamin's past, did not jeopardize student musicians. It certainly did not warrant Zander's dismissal.
Zander was also fired just eight days before a concert packed with extraordinarily complicated music. Our orchestra will now be under the direction of two able conductors, Hugh Wolff and David Loebel, each conducting two pieces. Under these circumstances, though, our ability to perform at the same level we did with Zander is questionable.
Why did Woodcock decide to fire Zander immediately? Was he a threat to the school or the students? No, he was not.
In his letter to YPO, Zander wrote, "I believe that terminating my services as soon as possible had become a priority [to Tony Woodcock]."
If Zander was correct, which I think he was, then we can draw one conclusion: Woodcock was more invested in settling some sort of personal vendetta than in YPO and the student body at NEC and Walnut Hill. His decision was selfish.
Finally, what I find the most astonishing aspect of this ordeal is NEC's treatment of Zander, despite his contributions to the school over the course of 40 years. Zander attracted students and teachers to the school. He fundraised and donated his own money for incredible orchestra tours like the one to Austria, Slovakia and the Czech Republic that I was a part of last summer. He even convinced rock legend Sting to attend one of our rehearsals.
After Saturday's rehearsal, the second since Zander's firing, I spoke with a musician who had been a member of the orchestra for four years. She told me she was unsure if she could continue to play in YPO without Zander. Zander brought these remarkably talented musicians back to NEC each year. He was an invaluable member of the NEC community, and he was banished from the conservatory in an abrupt and unfair manner.
Zander was a leader at NEC. His philosophy, detailed in his book The Art of Possibility, urged people to always maintain a positive outlook and avoid the "downward spiral" of pessimism. Zander made a living through speeches to corporate executives around the world about the importance of classical music and "the art of possibility." He inspired YPO's musicians and anyone else who had heard him speak or conduct.
While I was checking my luggage at Logan Airport before flying to Europe with YPO, the attendant recognized Zander several booths down from me.
He told me, "I know that man! He's Ben Zander, right? I've seen his talks on YouTube – he's amazing."
Zander influenced people everywhere, and his personality is truly unique. He will be dearly missed at New England Conservatory.