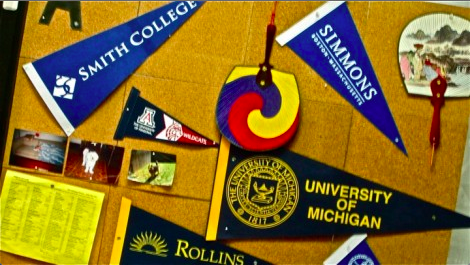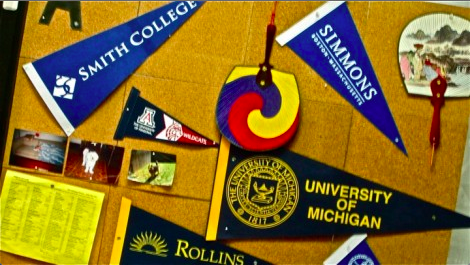 A student sits down at his desk, flips open his laptop, and the familiar blue background with white letters spelling "Engrade" lights up on the screen. He scrolls down his list of classes, making sure each letter grade remains the same as it was an hour earlier. He's greeted by A's lined down each honors class, but he stops when he spots a B+ planted next to chemistry. He anxiously clicks open a new tab to College Board to remind himself what the GPA requirement is for his dream school.
College is recognized as the next step for many students after high school, but what age and grade is the right time to start considering it?
Sophomores receive Naviance accounts during their sophomore seminar, which starts partway into second semester. Naviance is an application that recommends colleges by assessing a student's academic performance. Students can also use Naviance to compare colleges and admissions data. The guidance department, however, actually begins talking about college during junior seminars the following year.
"Realistically, you have to start thinking about college even when you're a freshman because obviously you have to be concerned with getting decent grades and things like that," psychology teacher Erin Lehmann said. "But I wouldn't seriously spend a lot of time thinking about it until junior year."
Although Lehmann recommends waiting until junior year to start significantly contemplating college, some younger students have already begun.
"Since I've started high school, there hasn't been a moment when I don't worry about college," sophomore Stephanie Hsu said. "I've always been taught that the college that you get into basically determines how good of a job you'll have or how good of a life you're going to live."
She explains that she started worrying about college during the middle of her freshman year due to the competition within the school to succeed.
"Everyone's striving to get good grades and to get into good colleges," Hsu said.
Guidance counselor Jim Girard thinks that the emphasis surrounding what school students go to may be a result of the constant pressure from students' friends and families.
"It's a constant topic of discussion," Girard said. "The fact that it's a constant topic of discussion heightens that anxiety or fear about it."
Lehmann agrees. She believes that pressure surrounding college is introduced to children at a young age, and it grows overtime until becoming an obsession for some.
Girard thinks that many college concerns come from misinformation, and if students are wondering about the college application process, they should meet with a counselor.
"The college process will take care of itself provided that students do what they need to do in high school and take care of their high school obligations, such as going to their classes, doing their work, maintaining good grades and getting involved," Girard said.