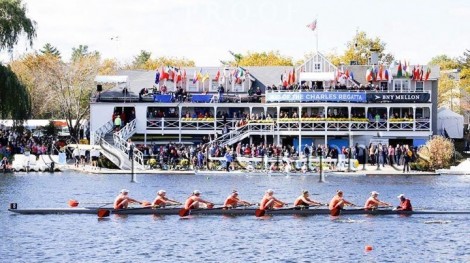 Name: Audrey Zizza
Grade: Senior
Sport: Crew
Achievements: Zizza has been on the first varsity eight boat since sophomore year. Racing in the Head of the Charles regatta since sophomore year, she has placed 6th, 8th and 12th in the women's 8. In her sophomore year, her boat came in 2nd in the women's lightweight 8 boat. In her junior spring, her boat, the women's 8, placed first at regionals, which was the first time a varsity 8 boat had come in first at regionals in Wayland-Weston Crew history. For all of her years on the varsity crew team, they have won states, and she now finishes her last year on the crew team as a captain.
Favorite memory: One of Zizza's favorite memories is from her freshman year, when she took out a four boat, also known as the banana boat, and flipped the boat. It was in the fall, so the water was freezing, and the coxswain was in full sweats in the water. They had to climb into their coach's motor boat. While they were very cold, Zizza now finds the experience hilarious and is glad to know what it feels like to flip a boat.
Sports idol: Zizza's sports idol is Anna Petrella, her mother's friend and college roommate who introduced Zizza to crew. Petrella was captain of her college crew team and still races in regattas today in her 50s.
Quote: "The people that I do it with are the best part, hands down. My favorite thing about the sport are the friends that I have made over the last four years, and I'm so fortunate to have bonded with these girls. I think it's pretty cool that some of my friends are from Weston because in every other sport we are rivals, but in this sport we have to put all of our trust in on another. I love to be around my teammates, and I'd say that makes me pretty lucky.