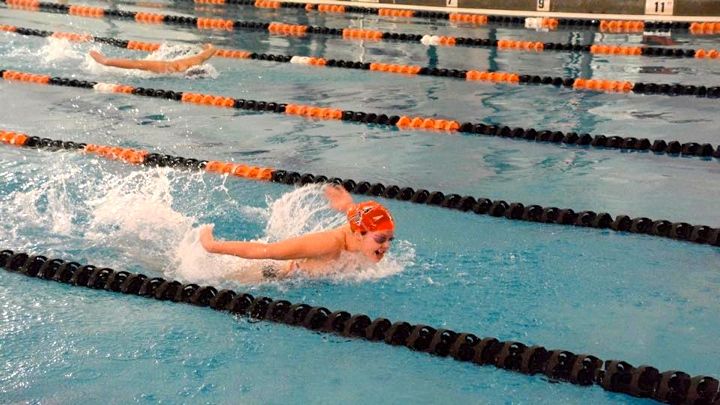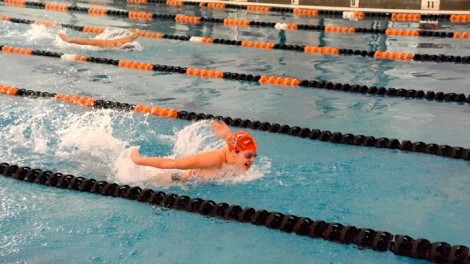 Name: Molly Pierce
Grade: Senior
Sport: Swimming
Achievements: Pierce was a four year varsity member of the Wayland High School swim team and was also a member of a club team. For three of her four years swimming for WHS, Pierce helped Wayland win the state championship. Individually at the state championship, Pierce has won the 100 breaststroke her junior year as well as her senior year and the 200 individual medley (IM). During her club swimming career, Pierce won the Junior Nationals 16 and under 100 and 200 IMs her junior year, and this year she came in third in the 200 IM.
Sports idol: Pierce says her sports idol is her sister Megan because she is the reason she started swimming in the first place. Now, Pierce says that she's inspired by her sister even more since she qualified for Olympic Trials.
Favorite memory: Pierce's favorite memory was this year's state championship because it marked the end of her high school swimming career, which has been special and valuable to her for many reasons. Pierce says it exposed her to a team environment and what it's like to represent something that she's proud of, which for Pierce is the town of Wayland and her swimming community.
Quote: "The high school swimming experience has really helped me to enjoy swimming and find happiness in it again. This year was so special because as a collective group we did so well as seniors. We've been training for four years together, and it was really special to have closure and to all do really well together. That was more special than me having a good individual meet. It was sad but very happy at the same time."