WHS Student Council implements new "color blast" event
WHS' Student Council has implemented a new event preceding Spirit Day called the "color blast," which will take place on Tuesday from 2:30 p.m. to 9 p.m. Students will decorate the hallways of the academic building following a color that the student council has set for them. The freshmen were assigned the color green, the sophomores were assigned the color blue, the juniors were assigned the color red and the seniors were assigned the color orange.
This activity will replace the dodgeball tournament, which has traditionally taken place on the eve of Spirit Day.
"The main reason why the student council decided to do the color blast instead of the dodgeball tournament was because the student council felt that the dodgeball tournament was not representative of the entire student body," Student Council president Curran Murphy said. "We decided that the dodgeball tournament had mainly male athletes and didn't really represent a lot of other parts of the school and a lot of other students. We thought that the color blast was a way that all students could participate and have fun."
"It felt like [color blast] was a good compromise of an event that could get a large population excited," student council advisor Eric Wolven said.
The implementation of color blast has produced multiple reactions and opinions both for and against the change. Student council members have generally supported it.
"As student council, we should be doing an activity like color blast where we promote more inclusion for the entire school and people who don't want to play dodgeball," Student Council member Janelle Renterghem said. "I think it will be a good change."
"Yes, I definitely am [an advocate of the change]. I think that it will be a great event where everyone can hang out," Murphy said. "Me myself, I participate in sports, but I also participate in a lot of [other] things like a capella and [formerly] orchestra. I know a lot of my friends that I meet there do not see the dodgeball event as a big thing. I think that having a common ground such as the color blast will allow all different types of students to participate. So yes, I am looking forward to it."
"I like color blast so far because it's an opportunity to be creative. Having free reign over the interior space of one wing [creates] so many creative opportunities," senior Clara Lagor said. "I think it would be really cool if we could kind of make a cool, surreal reality that we don't usually see every day."
"I never really got the opportunity to watch dodgeball or participate in it," Lagor said. "I guess I don't really prefer either one more over the other, but I'm more biased to creative things."
Although senior Addison Kay preferred dodgeball over the color blast, he noted the latter's benefits.
"Color blast is a great time for me to connect with my friends to decorate the school and really get into Spirit Day," Kay said.
However, other students expressed disappointment that the dodgeball tournament will not be held this year and called for a reversion in the coming years.
"I think a lot of people are upset. I know I was really looking forward to participating in [the dodgeball tournament]," sophomore e-board member Christian Kiernan said. "I think that if in future years it is also cancelled, people will get more upset and they're going to want to change it back."
Wolven is aware of the mixed feelings the change has caused.
"I've already heard that some students aren't too thrilled, but I've also heard [about] a lot of students who are," Wolven said. "I think that with any change, [people] are always going to [think], 'I don't know what this is. I'm not used to it; I'm uncomfortable with it.' But I think that in the long run, a lot of students are going to get excited about it."
As the dodgeball tournament was traditionally a big fundraiser for the student council, Murphy and the group plan on making up the money lost from dodgeball through future events and fundraisers.
Murphy believes that color blast will not only become just as attractive an event as the dodgeball tournament but eventually overtake it in popularity.
"Because the color blast allows for more parts of the student body to participate, I do believe that in the future it will become a bigger event than the dodgeball tournament," Murphy said.
Murphy also addressed students who questioned why the council did not decide to host both the dodgeball tournament and color blast.
"We decided not to do both because we didn't want one taking all the attention from the other," Murphy said. "The color blast is not directed towards artist[s]. It is an event where anyone can participate."
View Comments (3)
About the Contributors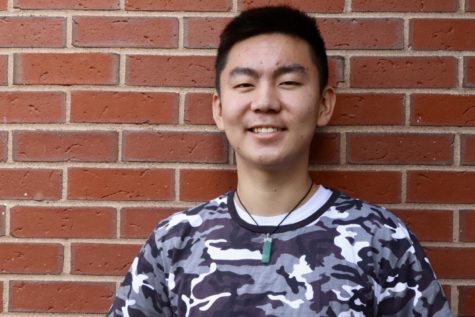 Kevin Wang, Editor-In-Chief
Kevin Wang, Class of 2020, is an editor-in-chief of WSPN, and this is his fourth year on the staff. He is captain of Wayland's Speech & Debate team,...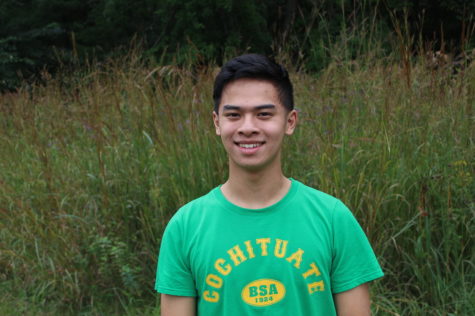 Nathan Zhao, Editor-In-Chief
Nathan Zhao, class of 2019, is a co-editor-in-chief of WSPN. This is his fourth year on staff. Previously to becoming EIC, Nathan served as the news section...