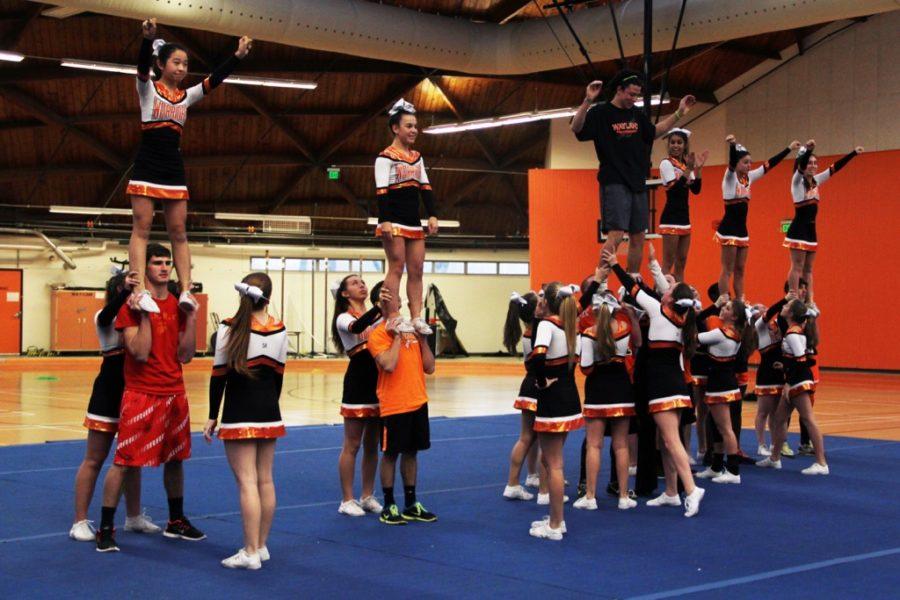 Warriorpedia is a collection of explanations of traditions, events, practices and places at WHS that are commonly known across the community.
Term: Spirit Day
When: The Wednesday before Thanksgiving
What: Spirit Day is a school-wide tradition on the Wednesday before Thanksgiving that was first introduced in 2008. Normal classes do not run, and there is a shortened bell schedule. School starts at the regular time, 7:30 a.m., but ends at 11:15 a.m. The Student Council organizes Spirit Day and chooses activities for the day and the nights leading up to the main event. They plan to hold the recently introduced "color blast" on the Monday night before Spirit Day of 2017 and a dodgeball tournament on Tuesday night. There has been controversy surrounding the dodgeball tournament, causing it to be replaced during Spirit Day of 2016 in favor of color blast, where students decorate a wing of the academic building with their class-specific color.
Because Spirit Day is organized by Student Council, it is different every year. Past Spirit Days have included lip sync battles, trivia, Minute to Win It games, relay races, color blast and dodgeball. Spirit Day usually concludes with an full student body pep rally in the field house. See a timeline of the history of Spirit Day bellow.
Class Color Guide: Each grade wears a specific color to school on Wednesday
Seniors – Orange and Black
Juniors – Red
Sophomores – Blue
Freshmen – Green