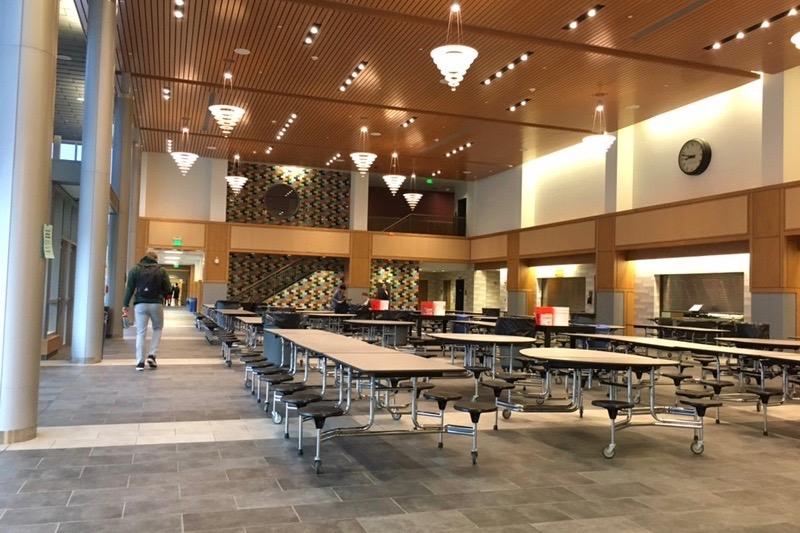 Warriorpedia is a collection of explanations of traditions, events, practices, and places at WHS that are commonly known across the community.
What: The Commons
Where: The North building
Who: The entire student body
Explanation: The Commons is an area in the North building that is used for eating, studying, and hanging out with friends. The Commons is the cafeteria at WHS. Unlike the Media Center, students are free to talk, congregate, and snack during the school day. It is opened before, during, and after school. The Commons is usually busy with students throughout the day and becomes especially crowded during lunches. On Fridays, students can use the speaker system in The Commons to play music with permission from administration. The snack bar is open during lunches and break, and students can purchase drinks, snacks, cookies, and bagels daily.
There has been an unspoken seating arrangement by grade in the commons. Freshmen sit by the administration office and doors to the first line of trashcans. Sophomores sit between the first and second row of trashcans. Juniors sit in the back near the bathrooms and snack bar. Seniors sit at the tables lining the windows. There has been controversy surrounding grade segregation in the commons in the past, but the seating division still remains.