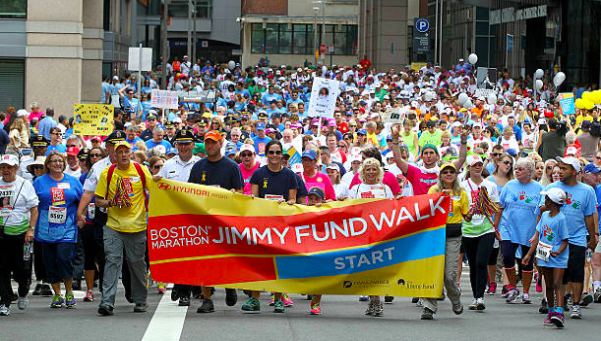 Courtesy of Getty Images
Sophomore Rachel Tolmach recently held the first meeting for the Action and Awareness against Cancer. The club focuses on raising awareness and preventing cancer. The club's adviser is science teacher Mary York.
"A lot of people in my family had cancer, I wanted to help people in a similar position," Tolmach said.
The club meets bi-monthly and discusses fundraising strategies such as bake sales, races and relays. Its first meeting was on Mar. 5.
"I want to do smaller things, but we also plan on doing some bigger fundraisers like the Relay for Life," Tolmach said.
Relay for Life is a fundraiser where a team walks around a track for six to 24 hours without stopping, and each must have one member on the track at all times. All funds raised are donated to the American Cancer Society, the organization that runs the events. According to its website, Relay for Life symbolizes the fight against cancer "because cancer never stops." The Wayland-Weston Relay for Life will take place on Friday, May 18 at Weston High School.
"I found it really amazing that everyone in the club knew someone that had cancer," Tolmach said.