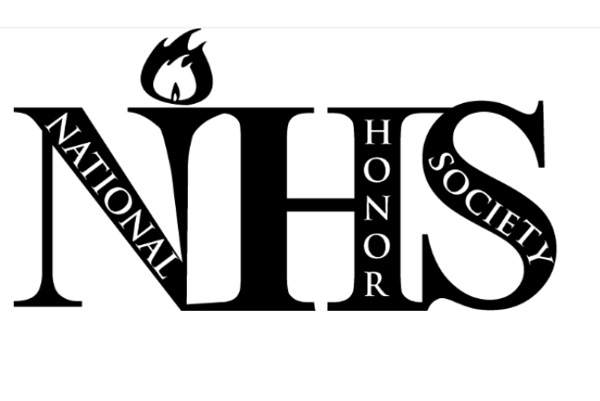 Courtesy of the National Honor Society
For the 2018-2019 school year, the National Honor Society (NHS) will be imposing a new element for admission to the society: a mandatory leadership project that spans from September to May. NHS applicants must propose a leadership proposal to reach out to the community and provide community service.
As in past years, the academic requirement for NHS is at least 3.5-grade point average. Students who meet that requirement must submit a non-familial recommendation and a resumé that includes accomplishments, community service and activities. Once accepted to NHS, members must tutor once a cycle at the Academic Center. According to senior NHS Vice President Helen Cliff, admission has previously been fairly easy.
"It may be a way to narrow the field on who gets in NHS because, in previous years, it has been pretty wide as to who gets in," Cliff said. "It may be to scare people out of it."
While NHS advisor and wellness teacher Jennifer Reed believes the new change may deter a few people, she thinks that the change will provide a positive future to the society.
"The pillars that are supposed to uphold us [NHS] are character, service, leadership, and scholarship," Reed said. "People are invited to apply based on their scholarship, but leadership is such an important part, and giving back will help the service element."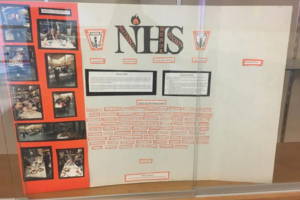 Next year's NHS members have started brainstorming leadership projects with ideas such as supporting Parmeter Food Pantry, helping out around town and working with teachers on projects that have already been started.
This change will be applied for the class of 2019, and each applicant can choose to complete this project solo or work with a partner. However, each applicant must have a sponsor who will follow them through the project. The goal of the new leadership element is to spur outreach and strengthen ties with the community. Students will have to complete 15 hours of community service per semester, but the project is designed to encourage even more service and outreach to the community.
Applications for next year's society were due on March 14, and acceptance letters will be mailed to students who are accepted on March 28.
"It's definitely going to be different," Cliff said.
Reed is excited for the coming year and cannot wait to see the positive changes the new requirements will bring. She said that she is more than happy to provide leadership, guidance, and expertise to future and current NHS members.
"I'm there to guide them and help them," Reed said. "In the past, NHS has been seen as [something that] anyone can be in, but hopefully we can change that and make people see that it's a really special thing, an academic honor — not just because of your GPA but [because of] what you are providing back to the community."