Seniors on their last performance at WHS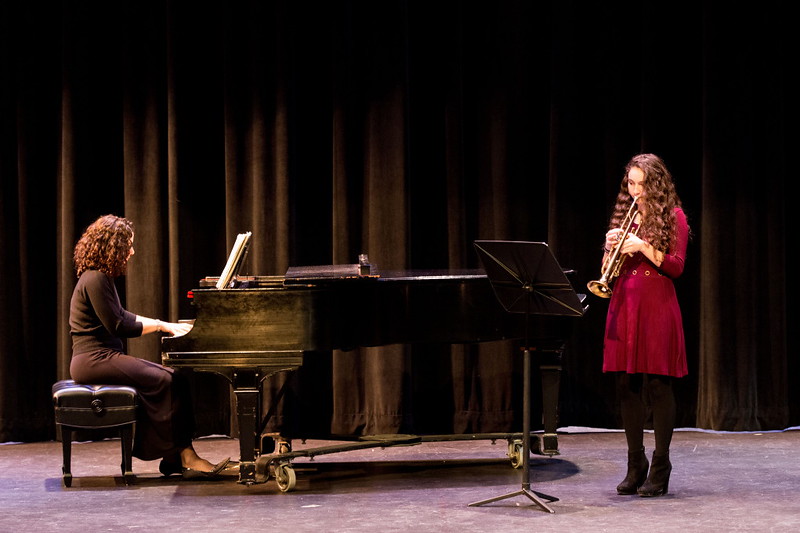 As the 2018 school year comes to a close, many seniors will step off the WHS stage forever. For many students, performing has impacted their high school career. For seniors Melinda Kalanzis, Ella Johnson, and Shaelee Comettant, the stage is a sacred place where they could let go and perform for an audience. After they graduate, the seniors will take the experiences with them on their next adventures.
For Kalanzis, the theater has been there for her since freshman year. She acted in middle school but found her passion when she joined the Wayland High School Theater Ensemble. She was one of two freshmen who auditioned for the musical "Footloose" in the fall of 2014 and has been involved in 12 productions since then. Dramatic arts is something that she hopes to continue professionally as both an actress and a director. Kalanzis also composes her own work that often reflects her personality.
"I always end up writing these really quirky characters, which is a result of me saying a lot of offbeat things," said Kalanzis. "I write a lot of weird things because I think that that is where the best interactions are, when we come across something or someone unconventional."
For Kalanzis, WHSTE was her favorite part of high school. Within WHSTE, she found a family of people who shared the same passion as she did.
"Everyone knows that no matter how hard people try to make high school suck less, it still sucks," said Kalanzis. "But, I found a community and family through theater. Going there after school every day was the absolute best part of my high school experience. I think that all the late nights, all the tech weeks [and] all the tech Saturdays were worth it because I really love the people that I met there."
Kalanzis knows that she'll miss the stage, but is excited to see what comes next.
"I can't even imagine saying goodbye to these people, but I've learned to put down roots, and I'm sure [I can do that] wherever I am," said Kalanzis.
Comettant is also looking forward to what is coming next in her music career. However, she doesn't plan to pursue music professionally.
"I'm planning to join a small jazz/improv group, or just sort of some low commitment band, but I definitely want to continue playing," said Comettant.
For Comettant, band has been a source of stress reliever, as well a creative outlet since fourth grade. However, in junior year, she was not able to fit band into her schedule.
"I realized how much I missed it, how much I needed it, and how much it was a crucial part of my life," said Comettant.
Comettant has learned several lessons from band, including patience, hard work, and perseverance.
"A lot of patience goes into making music. You have to work at it, and work at it, and work at it until you get something," said Comettant. "You have to have patience and understand that other people in the band are going through the same thing."
After the last performance, while sad that band was over, Comettant said that looks forward to what's to come in the future. "[Band] is something that's been a part of my life for the past eight years, and knowing that it's ending [made me] really sad. It's like the end of an era," said Comettant.
For Johnson, the Muses have been a way to bond with people who share her common interests.
"I'm going to miss the environment, [which is] just being in a group of 12 girls, and having the freedom to create music in any way we want to," said Johnson.
Johnson has been singing her whole life and joined her first chorus in 3rd grade. From there, she sung with different choirs, then joined the Muses during her freshman year of high school, which she says is a unique experience. "Hopefully I'll find something in college, but I don't think anything could ever compare [to the Muses]," said Johnson.
This year, Johnson rose to the role of director, and took on the responsibilities of a director.
"I like [the fact] that the vision that I have will be fulfilled, but it's also been really hard to the person that stops the fun," said Johnson. "It's been so much more work."
Johnson strives to continue a cappella after school at Northeastern University and hopes that she can have a group that is as close as the Muses.
"The Muses are such a tight-knit group of girls," said Johnson. "We all respect each other, and love each other, and it's a really great community. It's a family, but it's a place where we can all grow together, and improve, and work on the musical aspects, but also being friends with each other."
About the Contributor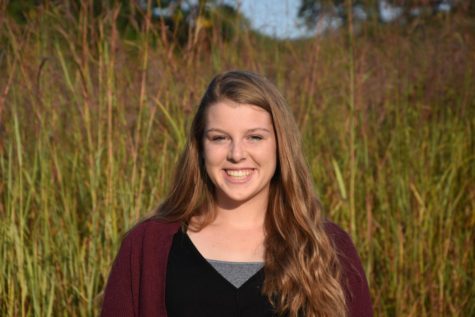 Julia Callini, Multimedia Editor
Julia Callini, Class of 2020, is a multimedia section editor for WSPN, and this is her third year on the staff. She is an optimist, feminist and a diehard...