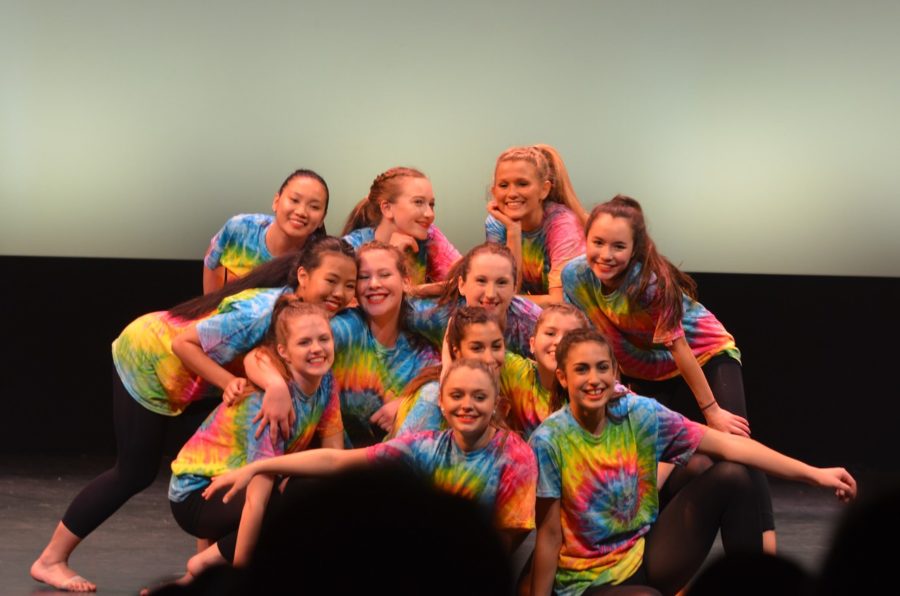 Meredith Prince
Winter Week is coming up, and the WHS Window Dance Ensemble is preparing for its annual performance. Stage lights will shine on the team as they perform eight dances representing the genres of contemporary, hip hop, jazz, ballet, and more.
Sophomore Julia Mele, a returning member, has been dancing for 10 years. Mele enjoys dance because of all of its different forms, the different genres of music that accompany dance and the ability to express emotion through her craft.
Rehearsals are held every day during the ensemble's regular season but only three days a week for Winter Week.
"The rehearsals have been good," Mele said. "It's been a little bit stressful because it's hard relearning and remembering choreography from last year, especially remaking formations and stuff, but we're getting it done and it's coming along well."
Sophomore Hartley Peck, a second-year member, is excited about the upcoming show.
"Some songs we will be dancing to include "Trees On Fire" by DJDS, "Candy Paint" by Post Malone, and "7/11″ by Beyoncé," Peck said.
Peck, who is an experienced dancer, has been performing for 12 years.
"It's very scary before you get onstage, but once you start performing it gets a lot easier," Peck said.
Seniors Dale Lippincott, Eden Vanslette and Lauren Campbell are the directors for Window this year.
"They are great coordinators and it'll be a great season with them in charge," Mele said.
Lippincott auditioned for the dance ensemble in her freshman year, and this will be her fourth consecutive year in the group.
Window will be re-performing dances from their spring performance during Winter Week.
"We started by watching and reviewing our dances from last year," Lippincott said. "Sometimes we have to add dancers into dances to replace seniors that have graduated."
As a director, Lippincott has a lot to prepare for the show.
"It's definitely a lot of work to figure out scheduling and who is in what dance," Lippincott said. "But it's really fun and exciting because I've been in the company since freshman year and watched all the other directors, and now it's my turn."
But auditions for the 2019 season don't start just yet.
"There will be more responsibilities when the real season starts, including holding auditions and handling preparations for our spring show," Lippincott said. "But I'm looking forward to it because it's always my favorite part of the year – [a time] when I get to grow closer to such a great group of dancers."
"People should come and watch Window's performance because it's always super fun and it's a great way to finish out Winter Week," Lippincott said.