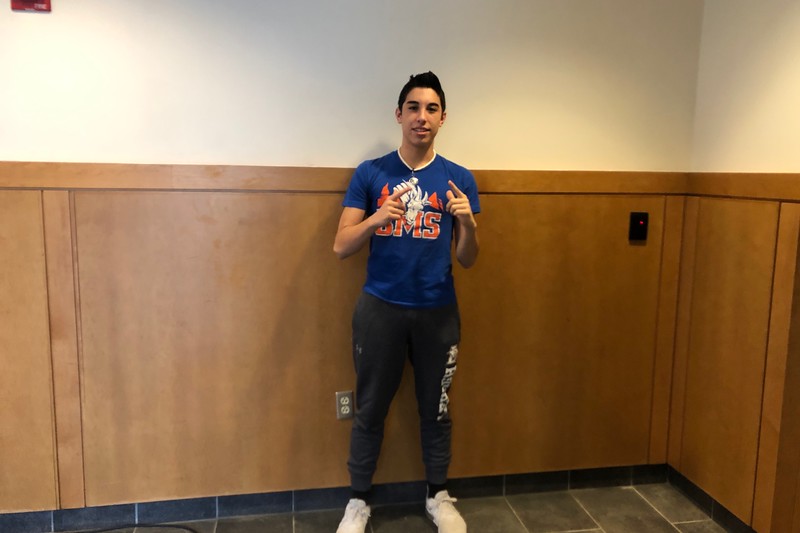 Zeke Betancourt
Name: Zeke Betancourt
Grade: Junior
Favorite store:
"Nike because they have good clothes, and they ship quickly."
Online shopping or in-store?:
"Online because it's quicker and easier, and it takes less time."
Fashion icon:
"Kelly Oubre. He's an NBA player, and he is the coolest person in the entire world."
Outfit:
"[My shirt is from] eBay, [my pants and necklace are from] Amazon, [and my shoes are from] Nike.
Favorite season:
"Winter because I like wearing jerseys with hoodies."
Design time:
"It depends. I usually just take whatever is clean off the top of the pile."
Favorite article of clothing:
"Sweatshirts because they are warm."
Style word:
"Wavy."
Fashion-challenged advice:
"Be like me."
Donate to Wayland Student Press