LIVE UPDATES: Senior Assassin 2019
Hang on for a minute...we're trying to find some more stories you might like.
The annual Senior Assassin game for the Class of 2019 has officially begun. Seniors who choose to participate use water guns to "assassinate" their given targets, and the game continues until there is only one person left un-drenched.
This game is not school-sponsored, and students are not allowed to play in any school buildings or in the parking lot. In order to participate, each senior must pay the organizers a $5 entry fee, and at the end, the estimated $700 pot will be distributed among top performers. First place will receive 50%, the senior with the most kills will receive 25%, second place will receive 15% and third place will receive 10%.
Check back to this page for updates on the current leaderboard, who has been eliminated, and who is still in it to win it. In order to protect participants still playing, the game-makers are currently unable to reveal who assassinated whom.
LEADERBOARD
Brooks Jones – 2 assassinations
Charlie Last – 2 assassinations
Elliot Trounson – 2 assassinations
Emerson Kiefer – 2 assassinations
Jack Crowley – 2 assassinations
Jack Dretler – 2 assassinations
Rafael Chaves – 2 assassinations
Ryan Nolan – 2 assassinations
WHO'S IN? WHO'S OUT?
Key
Survived the round: Name
Eliminated by assassination: Name
Eliminated by default at the end of the round (did not eliminate their target): Name
ROUND TWO
Round Two is scheduled to begin on Monday, May 13 and end on Wednesday, May 15. Check back to this page for live updates on standings and survivors.
ROUND ONE
The first round of Senior Assassin ended at 9:30 p.m. on Saturday, May 11. 47 out of 134 participants made it to the next round, marking a 35% survival rate. 62 seniors were assassinated and 25 seniors were automatically eliminated after failing to assassinate their target.
Ines Alpendre
William Barton
Alexa Calder
Rafael Chaves
Audrey Chen
Annie Clarke
Jack Crowley
Anika Das
Emma Diianni
Abaigeal Donaldson
Nicole Erdekian
Michael German
Eric Greene
Matt Grieco
Lauren Hanifin
David Hill
Talia Hoopes
Anthony Huynh
Alex Janoff
Brooks Jones
Grace Karbowski
Jack Karbowski
Rose Kiefer
Emerson Kiefer
Christian Kiernan
Charlie Last
Jake Levine
Kacie Li
Keefer Li
Dale Lippincott
Kate Maietta
Christopher Maietta
Michael Matta
Michael Maurer
Samantha Neuman
Corinne Neumeyer
Caitriona Nolan
Ryan Nolan
Wellington Pereira
Devon Perryman
Mikel Reese
Hannah Rice
Haley Rice
Elliot Trounson
Carter Vogt
Devin Wilkinson
Nathan Zhao
Abby Mitty
Abby O'Shaughnessy
Alex Kwan
Allie Bochner
Ally Goldin
Amanda Armstrong
Andrew D'Amico
Andrew Mitty
Ben Johnson
Brian Carmichael
Christina Matta
Conrad Chew
Daniel Nee
Daniella Timperio
Derek Horowitz
Drew Macklin
Eden Vanslette
Edmond Giang
Emily Hanania
Eric McGonagle
Erik Sweeney
Eva Alshannikova
Evan Troost
Gabby Fargnoli
Gage Fuller
Georgia Cummings
Hannah Bonvie
Henry Stafford
Hiro Waye
Jack Dretler
Jack Gaddis
Jackson Lieb
Jake Sachs
Jake Tyska
Jayden Sun
Jillian Stone
Jon McLeod
Julia Nuss
Kelly Chen
Lauren Campbell
Lily Tardif
Lizzy Francis
Matthew Cerrato
Michael Lampert
Michelle Mei
Myle Larsen
Nate L'Esperance
Nick Smith
Noelle McGah
Rylan Peter
Sam Levin
Sam Pool
Sara Kwan
Sean Morgan
Seth Falber
Sid Iyer
Siobhan Moloney
Spencer Lee
Tucker Jones
Vivian Chen
Willie Roberts
Yana Trubetskaya
Abby Obar
Alec Condry
Allison Leacu
Amelia Brodney
Benjamin Welcher
Casey Ross
Cate Gould
Devin Wong
Domenico Cincotti
Ella LaClaire
Jack Dussault
Jack Flagg
Jake Horowitz
John Paugh
Kate Balicki
Liliya Shayan
Mateos Norian
Michael Fujita
Nathan Ames
Nicole Magnuson-Murray
Olivia Dussault
Olivia Harvey
Olivia Tacelli
Sophia Schroeder
Xander Livingston

About the Writer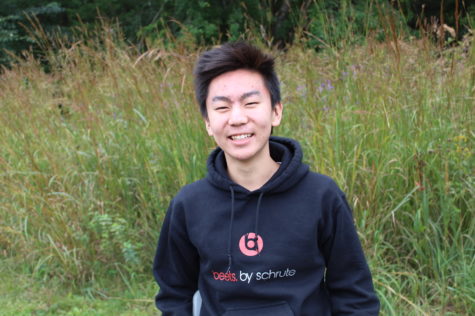 Kevin Wang, News Editor and Copy Editor
Kevin Wang, Class of 2020, is the news section editor and a copy editor for WSPN. This is his third year on the staff. He is secretary of the Class of...