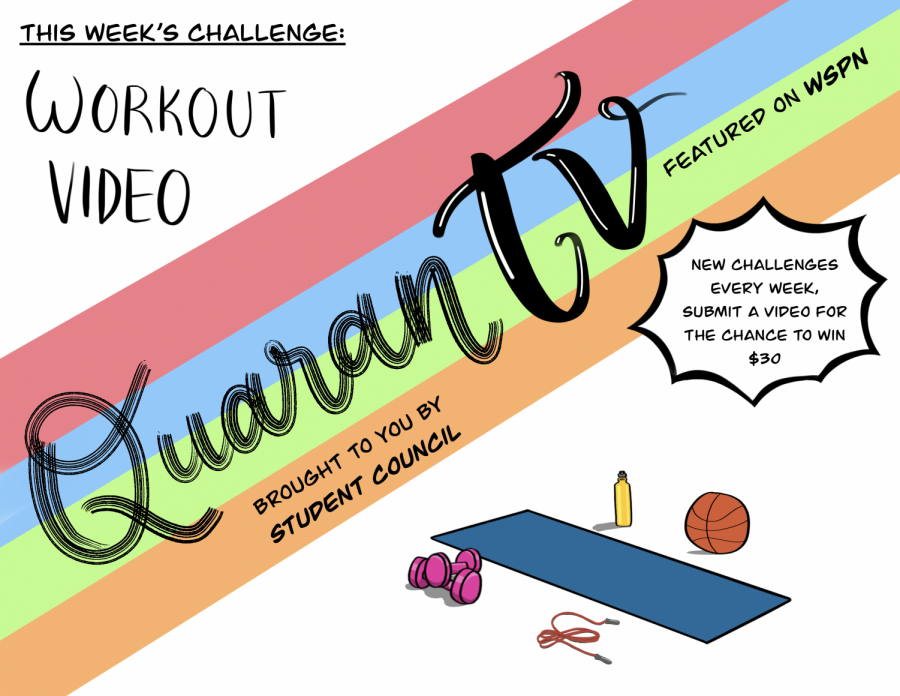 Courtesy of Elizabeth Zhong
The Student Council is running an event where WHS students participate weekly in various challenges. After each week, Student Council and class e-boards will vote on each grade's best submission.
The first week will begin on Monday, March 30. Students should submit videos to seniors Shawn Bernier and/or CJ Brown, the Student Council's president and vice president.
The event will last for five weeks until the end of April, and an awards ceremony will be held for students to vote on which of the weekly winners, or the "nominees" submitted the best video. A $30 cash prize will be awarded to each week's victor.
Below are all the submissions and the weekly winners for each grade. Stay tuned for updates here at WSPN for the entirety of the event.
Week 1: Trick Shots
Winners: Freshman Delia Caulfield, sophomore Andrew Boyer, junior Laura Clayton, senior Gavin Moser
Week 2: Cooking
Winners: Freshman Grace Marto, sophomore Lindsey Brown, junior Mabel Xu, senior Julia Pak
Week 3: Music Videos
Winners: Freshman Eileen Kaewprasert, sophomore Andrew Boyer and senior Maggie Britton. No junior submitted a video.
Week 4: Drawing
Winners: Freshman Alyssa Chow, sophomore Arielle Ma, junior Jaelin Hoopes, senior Keren Dahan
Week 5: Workouts
Winners: Freshman Eileen Kaewprasert, sophomore Madeeha Syeda, junior Dylan Bonanno, senior Zoe Hughes