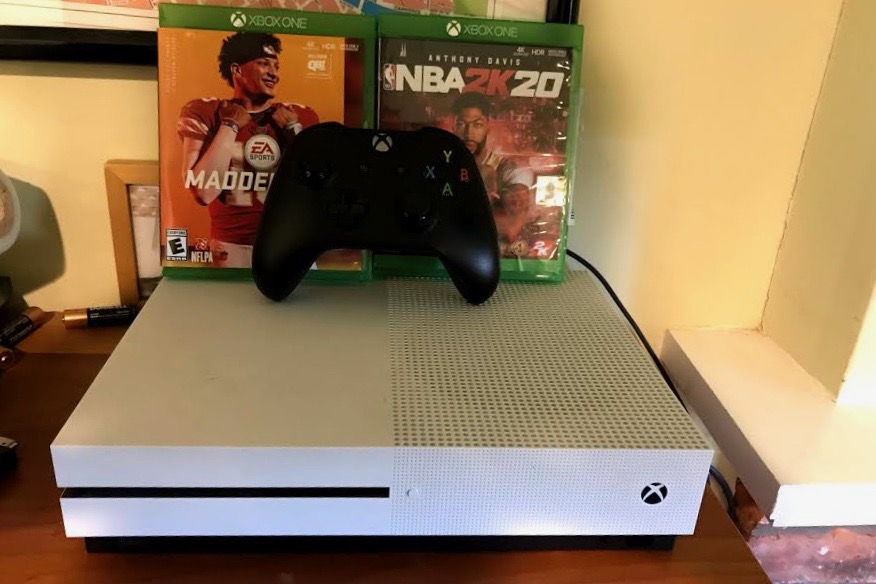 Max Brande
Now that school has officially been canceled for the year, students will have even more time on their hands than they already had. What better way is there to spend free time than playing video games for hours on end with your friends? WSPN's Max Brande shares and breaks down eight of his favorite video games that he recommends students should play during quarantine.
8) Madden 20
With the return of the X-Factor this year, which gives players special upgrades and abilities, Madden 20 takes the mainstage once again. One of the best modes in this game is the Face of the Franchise mode, where you start in college and slowly make your way to the NFL, later earning your Hall of Fame status. Modes like the Face of the Franchise or Madden Ultimate Team are a great way to spend some of your time while you are stuck at home.
7) Call of Duty: Modern Warfare (Rated Mature)
The newest Call of Duty game certainly doesn't disappoint. It's not for everyone, but it's one of the best first-person shooter games out there right now. The game takes place in the Middle East, with a really interesting plot. If you're in the mood to be glued to the couch for hours, then I would highly recommend the Campaign Mode of this game, where it takes you through a storyline involving modern warfare.
6) NBA 2k20
I wouldn't really consider NBA 2k20 to be very different from 2k19, but it's something to play nonetheless. The introduction of the WNBA is a great way to switch it up if you get bored with the NBA. The career mode in this game has a really interesting storyline and is, in fact, quite time-consuming. Consider this mode if you are getting sick of your family and need to hide out for a couple of hours.
5) Grand Theft Auto V (Rated Mature)
Grand Theft Auto V really puts your morals to the test, but at the end of the day, it's just a video game – a very fun one, too. There are so many plays you can do in Grand Theft Auto V, from attempting heists with your friends, to escaping from the cops on your own or just going for a stroll down the street. Grand Theft Auto V could be played in the first or third person, providing a variety of game modes for you to enjoy when you're stuck at home.
4) Fortnite
Fortnite has taken the video game world by storm in the past few years. Since it is a free game on Xbox, this means that it has kids everywhere playing it at high volume. When the new season's Battle Pass comes out, people will have plenty of time on their hands to work on the missions. Whether you're doing missions by yourself or playing in duos or squads with your friends in the early hours of the morning, Fortnite is a wonderful game to play during this quarantine.
3) NHL 20
NHL 20 introduced some small changes such as the scoreboard being moved from the top of the screen to the bottom of the screen and a new announcing crew. Other than this, NHL 20 remains similar to NHL 19. The one big change is probably the gameplay. EA Sports worked to improve gameplay with new graphics and changing the way players move. It is still a great way to spend time with your friends online during quarantine, or fly solo and make a run for the Stanley Cup.
2) Fifa 20
Fifa 20 is one of the best sports games out there right now. There are so many great aspects to this game. Fifa has worked immensely hard to improve the gameplay over the past few years. With the installment of the UEFA Champions League in Fifa 19, it makes a return to Fifa 20, including numerous international tournaments. One of my favorite ways to play is in career mode, where you go through a season with a team. Although it is very time-consuming, it's a great way to spend time when you have nothing else to do in the house. Fifa Ultimate Team will never disappoint, for it has so many great ways to expand your team.
1) MLB the Show 20
In my opinion, this is far and away the best sports game on the market right now. The gameplay is so realistic that it really makes MLB the Show 20 special. My favorite way to play this game is in franchise mode, which is when you endure the 162 game season, run the team yourself, make the big boss decisions and become world champions. In another great game mode on MLB the Show 20, that is similar to Ultimate Team on Fifa or Diamond Dynasty on Madden, you can create your team with your favorite past and present players, and compete with it online. I'm waiting for the days that this game comes to Xbox, so for all you PS4 players, you are in for a treat. Definitely my favorite game out there right now.
Opinion articles written by staff members represent their personal views. The opinions expressed do not necessarily represent WSPN as a publication.