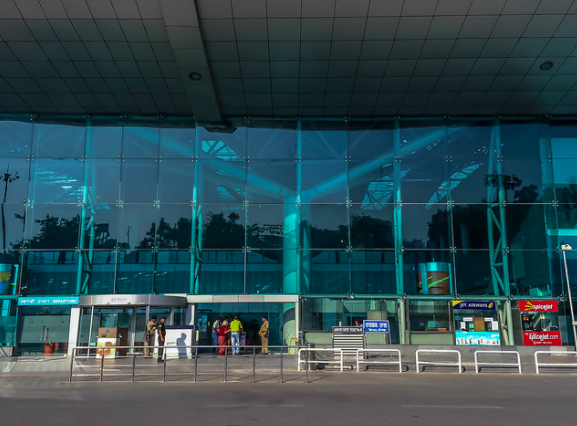 Flickr user Nitin Chandra, Creative Commons
With schools already canceled for the rest of the year because of the growing pandemic, it seems that summer trips might be at risk of cancellation as well. COVID-19 is present in every country and has forced a quarantine almost everywhere. Many students had summer plans that are no longer possible.
As expected, these students aren't happy with what's going on. But for some whose trips haven't been canceled yet, believe it is necessary.
"[Trips] probably should be canceled," junior Sam Goldstone said. "Unless the country is up and running by late June [or] early July, I think it will be canceled."
Goldstone planned on traveling all across the United States as part of a political action trip.
"ETGAR 36 is a Jewish political action trip all around the United States," Goldstone said. "At every stop, you meet with political influencers or historically significant people, like people who fought in the Civil Rights Movement and lobbyists for different political issues."
The trip was to last 36 days with Goldstone traveling to Atlanta, Montgomery, Birmingham, Memphis, Little Rock, Dallas, and Los Angeles just to name a few.
Whereas Goldstone's plan was more United States centered, senior Dravin Nagalingam planned on traveling internationally, but since COVID-19 is global, he also had to cancel his trip.
"I was planning on visiting Singapore, Thailand, the Maldives and possibly Istanbul for two and a half weeks," Nagalingam said. "I'm pretty bummed because I was looking forward to it, but I guess it's for the best. We can always do it next year."
Both students have already gotten tickets for their respective trips. However, only Goldstone had his ticket refund guaranteed. Nagalingam has tried to cancel the trip, but the flight itself has not been officially canceled yet.
"I think [it's more difficult] because coronavirus isn't in the refund package, it's all very complex," Nagalingam said. "Everyone is also working from home so sometimes it's a little bit difficult to contact [them]."
Now, the main question is when are people able to travel again. Sophomore Kevin Luo believes that general reopening will occur over the summer.
"I think the quarantine and the rising temperature might help slow down the virus, and as cases dwindle, I think the general reopening would follow as well," Luo said. "Because of this, I'm thinking travel might be fine again by late July or early August. Definitely take this with a grain of salt though as I'm not a professional by any means."
Goldstone thinks that the reopening will be a bit later, and travel will be fine again by late August or early September, assuming that people follow the guidelines set by the professionals.
"I'm not a doctor or a virologist, but my guess is late summer [or] early fall," Goldstone said. "It depends on whether people take quarantine seriously. [Since] Brian Kemp open[ed] Georgia on Friday, we won't be able to travel for far longer. All the [people] protesting [about] the shutdown need to stay home."