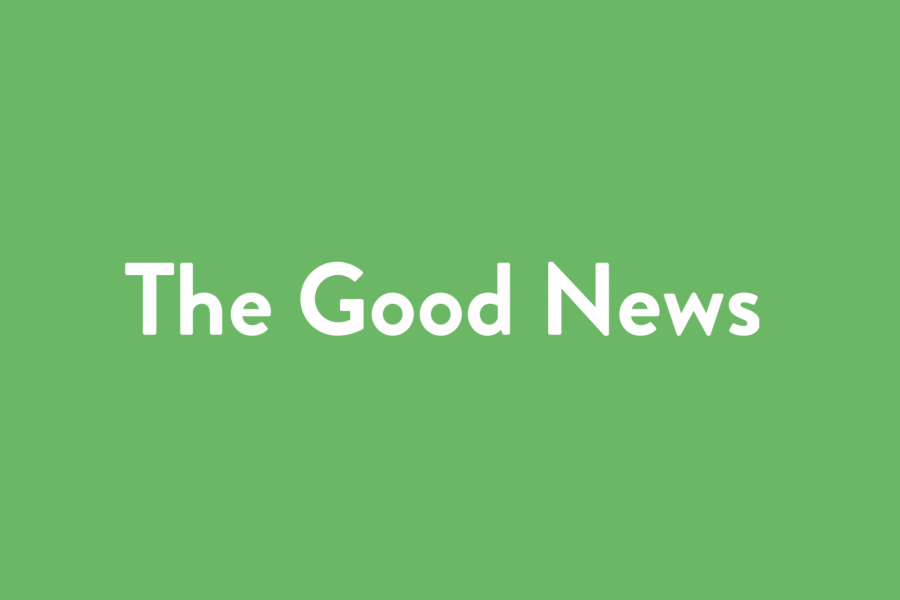 All-day long, we are accosted by negative headlines. In a world where stories like these are at the epicenter of our lives, maintaining a positive outlook on life can be hard. Let's face it, when alarming or negative headlines are the only ones we hear about, it is easy to feel down as a result. With the current outbreak of COVID-19 afflicting our well-being, we all need to hear some good news. But, with the pandemic came encouraging stories like those of young people shopping for their neighbors, volunteers making PPE for hospitals and communities coming together while remaining six feet apart. In order to brighten up your day, here is a current event that, indisputably, qualifies as good news.
Warsaw, Poland–Two artists, Dawid Ryski and Maciek Polak, paint a mural outside a local metro station in their city. Why is this good news? The mural is painted with environmentally friendly, smog-eating and air-purifying paint that has the same effect as planting hundreds of trees–780 to be exact.
A similar phenomenon has occurred in Bangkok, Thailand, where a painting with the impact of 150 trees currently stands. As well as in Sydney, Australia; Manila, The Philippines; São Paulo, Brazil; Jakarta, Indonesia; Belgrade, Serbia; Lima, Peru; Santiago, Chile; Johannesburg, South Africa; Melbourne, Australia; Bogota, Colombia; and Panama City, Panama, where plans are in the works for murals of this same type.
These environmentally friendly, climate-change-combating murals are the result of a charitable initiative by Converse , the shoe company.
"This technology uses light energy to break down noxious air pollutants and convert them into harmless substances," Converse said in a quote in the CNN article "Converse is sponsoring giant murals in 13 cities around the world that break down air pollutants." "Any surface coated with this paint becomes an active air-purifying surface that helps protect people from harmful gases."
Not only do these murals benefit the environment, but they also project hopeful messages and images across their cities. For example, in Bangkok one can see a mural depicting a unifying symbol, and in Warsaw, one can see a mural of flowers and the message, "Create Together For Tomorrow."
Beautiful murals + Environmentally beneficial paint = Good news