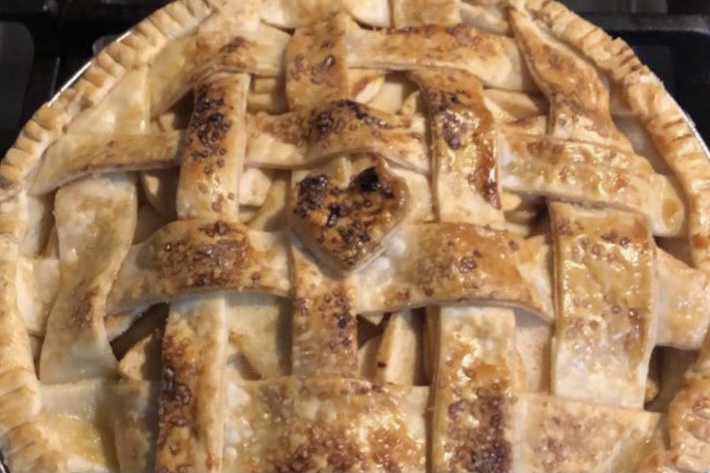 Courtesy of Nick Urato
Now that fall is in full swing, you may be considering which foods to make or buy. There is a vast range of fall foods, between desserts, main meals, side dishes and even snacks. You might find common fall ingredients are apples, pumpkins, cranberries, nuts and sweet potatoes. Take a look at some of the classic recipes you'll find in this fall season.
1. Apple Pie:
With apple picking as a popular excursion in the fall, apples have become a common ingredient for many recipes. Apple pie is an easy way to incorporate your overload of apples into yummy fall foods.
https://barefootcontessa.com/recipes/deep-dish-apple-pie
2. Pumpkin Bread:
In only a little over an hour, you can create a simply delectable loaf of pumpkin bread. This will leave your house smelling like pumpkin spice.
https://www.marthastewart.com/1100063/pumpkin-bread
3. Baked Mac and Cheese:
If you love lots of cheese, this is the meal for you! This dish is cooked pasta covered with gooey cheese in the center, spices, and a layer of cooked cheese on top.
4. Pecan Pie:
If you are not allergic to tree nuts, pecan pie is for pie for you! It's a very healthy and delicious dessert.
https://www.thepioneerwoman.com/food-cooking/recipes/a9888/pecan-pie/
5. Cranberry Nut Bread:
On many Thanksgiving tables, you can find cranberry bread as an accompanying side. This light and fluffy bread will leave you tasting a ting of cranberry.
6. Apple Strudel:
This tart, crisp and aromatic delight is a nice way to end a meal. This dessert is full of soft and delicious apples, baked in a flaky pie crust.
https://www.marthastewart.com/962290/apple-strudel
7. Sweet Potato Casserole:
A classic holiday side dish, this bread crumb crusted casserole will complement any meal. Sweet potatoes create a savory dish that is healthy and rich with vitamins.
https://www.thepioneerwoman.com/food-cooking/recipes/a80644/thanksgiving-dinner-lightened-up-sweet-potato-casserole/
8. Apple Cider Donuts:
This sweet sugary coating, with a fluffy dough inside, is the perfect fall donut. Commonly found at apple orchards, cider donuts are a staple in the autumn season.
https://prettysimplesweet.com/baked-apple-cider-donuts/
9. Muffins: Pumpkin, Cinnamon, Cornbread:
If you love muffins, consider tasting these mouth-watering crowd pleasers. While chocolate chip and blueberry muffins typically take center stage, these fall flavors become popular as the holidays approach.
https://www.delish.com/cooking/recipe-ideas/a28483560/healthy-pumpkin-muffins-recipe/
https://www.marthastewart.com/1158603/cinnamon-sugar-mini-muffins
10. Turkey with mashed potatoes and brussel sprouts:
Want Thanksgiving a little bit early? This combination of turkey and side dishes will really get your appetite going. While the turkey cooks in the oven for quite some time, these quick and easy mashed potatoes and brussel sprouts take half the time.
https://www.foodnetwork.com/recipes/ina-garten/perfect-roast-turkey-recipe4-1943576
https://www.marthastewart.com/319180/big-marthas-mashed-potatoes-with-cream-c
https://www.jamieoliver.com/recipes/vegetable-recipes/best-ever-brussels-sprouts/