ICYMI: Week of November 30- MLB free agency, COVID-19 concerns, winter favorites
In the weekly series, "In Case You Missed It," News Editor Taylor McGuire summarizes stories from the past week with links to the corresponding WSPN article.
News:
Editor Taylor McGuire and reporters Charlotte Thirman and Genevieve Morrison touched upon the Wayland High School junior class's fundraiser in which they sold pre-portioned frozen cookie dough. McGuire also informed readers that students in Cohort B will attend school in-person in place of the Cohort A students the week before Winter Break.
Reporter Brasen Chi spoke with WHS students to see if they were concerned about returning to campus after some families held large gatherings for Thanksgiving.
Features:
Staff reporter Tess Alongi asked students what they did on Black Friday and how it was different than past years.
"The holiday normally occurs with huge crowds and long lines, as people hurry to get the best deals on their favorite stores before their needs start to run out," Alongi said. "However, this year's Black Friday experience was different for lots of shoppers with the pandemic still alive."
Sports:
WSPN's Josh Schreiber made his predictions for what will happen in the MLB free agency, and WSPN's Julia Raymond alongside reporter Kaitlyn Mabe spoke with the WHS football team about not playing a Thanksgiving Day game.
Multimedia:
Multimedia has begun their 25-day countdown to the holidays where they will post winter favorites such as music, activities, recipes and more.
Editors Lauren Medeiros and Emily Staiti worked with reporters Julia Wegerbauer and Mabe to publish galleries from the Spirit Week psychs and Color Blast.
A&E:
Reporter Haley Melvin interviewed some of WHS's most fashionable students: Ryan MacDonald and Sofia Barris. Meanwhile, Editor Alyssa Dickstein spoke with senior Jasmin Wong who was the Artist of the Month.
Guest Writers Sophia Mastrangelo and Maria Perdomo continued their series, "The Bachelor Rewind," where they discussed the latest events in ABC's popular show.
Opinion:
WSPN's Julia Raymond expressed her concern towards the state of democracy in the U.S. if President Donald Trump continues to refuse to transfer power peacefully over to President-Elect Joe Biden.
"The destruction of our rituals by a president who is trying to hold onto his power should inflict worry," Raymond said. "By straying away from these traditions, he could bring severe consequences to our system of democracy."
About the Writer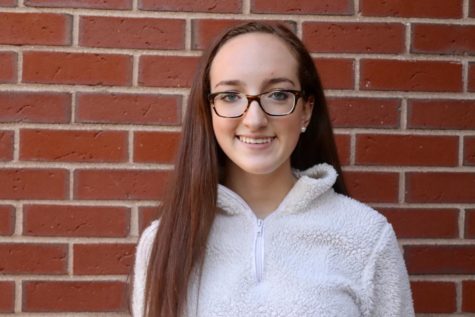 Taylor McGuire, News Editor
Taylor McGuire, Class of 2022, is the news section editor for WSPN, and this is her second year in the staff. She is a part of Window Dance Ensemble at...