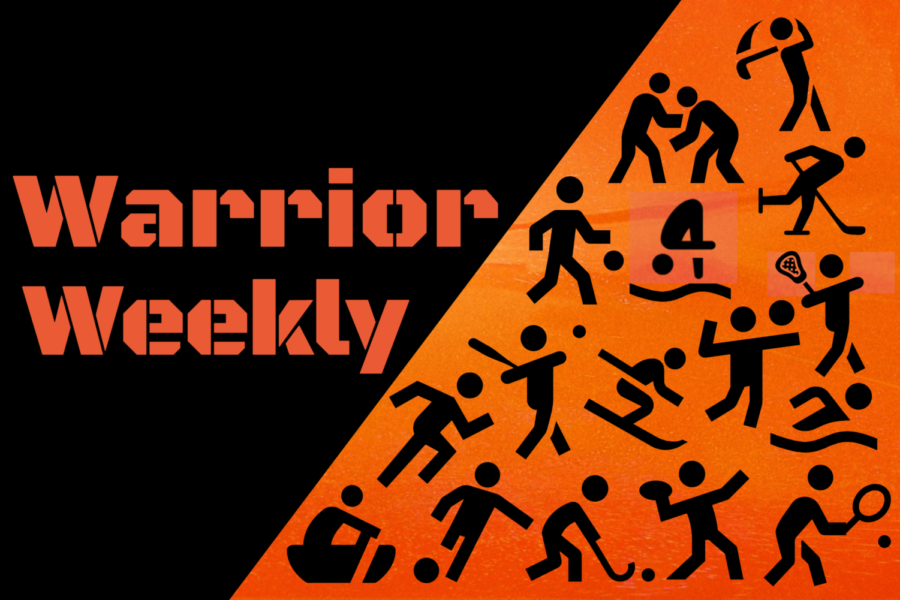 The NBA regular season has begun following an unusually short off-season. Despite the shortened period, there was still plenty of movement among both competing and rebuilding teams. Here is a dive into the biggest winners and losers of the abbreviated off-season.
Winners:
Los Angeles Lakers
After winning last year's NBA finals, the Lakers look to be coming back even stronger. Lebron James and Anthony Davis, the two main superstars, have been locked up for the foreseeable future, allowing the front office to focus solely on providing them with a supporting cast. And boy, did they do just that.
Danny Green was traded to the Oklahoma City Thunder for Dennis Schroder, which is a clear upgrade. Schroder can fit either the role of starting point guard or star sixth man and is proficient in either position. JaVale McGee was shipped away as well, though he isn't a huge loss as he didn't receive a great enough role to be impactful in Los Angeles. They replaced him with center Marc Gasol.
Gasol is definitely past his prime, but a regressing Gasol is still a player you want on the court. His leadership is apparent, especially after helping the Raptors win their first ring, and his defense is still to be feared. He's not so much of an offensive threat, but that's not what the Lakers needed anyway.
The Lakers also let Dwight Howard walk in free agency, who, like McGee, didn't get enough playing time to be a significant player. They replaced him with Montrezl Harrell, who won last year's sixth man of the year award. Like Schroder, he is a talented scorer off the bench, averaging nearly 19 points per game last year. Harrell can rebound and defend on top of that, making him quite possibly the third-best player on the roster.
All the players they lost were replaced by better players. The only worry you can have for the defending champs is if the fit is right. It is more likely than not that it won't affect the team enough regardless, making the Lakers one of the favorites for next season's title.
Philadelphia 76ers
From a net talent perspective, you could consider the 76ers losers of the off-season. However, Philadelphia made the necessary moves to keep that window of opportunity cracked open. The young core, centered around stars Ben Simmons and Joel Embiid, by itself is enough to make the playoffs when healthy.
The 76ers came into the off-season with a few priorities. They wanted to cut payroll so they could remain flexible, and add shooting around their two stars to space the flow and add a three-point shot to the team. Of course, they also tried to bring in additional stars, like James Harden, but that hasn't happened to this point. Luckily for them, though, they were able to accomplish those first two goals at the same time.
The two seemingly worst value contracts, besides Tobias Harris, belonged to Al Horford, who was on a clear downward trend, and Josh Richardson, who was a solid starter at best. Both were traded away in separate trades, and both brought in decent shooters. Danny Green came in from the Thunder, who received him from the Lakers, in return for a package surrounding Horford. Green, a 3-and-D specialist, is getting paid a decent amount but is still making significantly less than Horford.
Richardson went to Dallas for Seth Curry, who, like his brother Stephen, has an amazing three-point shot. The 76ers also got Dwight Howard, another former Laker, for cheap. The team addressed their biggest need, cut pay, and improved their bench. It is still up to debate how far they can go, but the team is definitely in a better position than it was last year.
Phoenix Suns
The Phoenix Suns' off-season has been very controversial, including both their draft decisions and their part in arguably the biggest trade of the off-season. The team was on the brink of making the playoffs last year, and that was with a relatively inconsistent team. Two of their four key pieces left in the off-season, yet despite this, they are surely in the playoff conversation.
Talented playmaker Ricky Rubio and score-first small forward Kelly Oubre were traded away, with the return being All-NBA second-teamer Chris Paul. CP3 makes this team one of the most exciting franchises to watch next year, with one of the greatest playmakers now partnered with one of the best young scorers in the league. Passing is not all that Paul can do, as he can get AND prevent baskets still, despite him now being 35-years-old.
The trade would've left the team a little top-heavy, but the Suns made moves for a couple of forwards to fill out the rest of the team. Jae Crowder and Langston Galloway were signed in free agency. Both can score when they're called upon, especially from three, but Crowder also adds a valuable defensive presence that will likely put him in the starting lineup.
Jalen Smith was drafted 10th overall and is a much cheaper, longer-term, higher potential option to Oubre. Smith, who will likely play power forward and some center, fits well alongside Ayton, taking pressure off his shoulders when rebounding and defending. They aren't experienced and haven't proved they can function well together, but the ceiling on the team makes the hype somewhat reasonable.
Losers:
Detroit Pistons
There aren't a lot of clear losers this off-season, as the case could be made for most teams that they made moves that helped in some form or fashion. But for the Pistons, other than a solid draft, the franchise went in the wrong direction. Killian Hayes and Saddiq Bey could be decent backups in their respective positions, and Isaiah Stewart could also be a decent backup. Unfortunately, the Pistons refused to embrace the rebuild.
For starters, Derrick Rose and Blake Griffin are still on their team. Both have value, as they both have shown that they are great starters. Griffin's contract may be a bit large, but he could still warrant a decent return from a sure contender. They chose to keep the wrong players, as they let go of their two best young pieces.
Shooting guard Luke Kennard averaged roughly 16 points when he played, but he was traded away for basically Saddiq Bey and scraps. Even with his contract coming to a close soon, if they had traded him during the season they could've gotten more. They also let Christian Wood walk, whose quick rise has caught the attention of the entire NBA world. The price tag wasn't crazy, and they could've at least gotten something from him if they signed him and then traded him later down the line.
The fact they haven't kept the right players and let go of the wrong players is bad enough,but they also took on a highly questionable amount of money. They paid Jerami Grant $20 million per year, even though he plays the same position as Blake Griffin and wasn't even a regular starter last year. Then they gave Plumlee $8 million a year, even though he's started a total of 45 games in the past three seasons. That's with playing, on average, over 70 games a year during that period. The sooner the franchise goes all in on a rebuild, the sooner they will return to the success they've been without for a decade.
Houston Rockets
On the surface, the Rockets didn't do anything too terrible. They swapped one star point guard with another one that potentially fits their team better. John Wall, who has struggled with injuries for the past few years, will look to make his return to a team expecting to make a playoff run. That's not typically what you would hope for, as it could put him in a position he's not ready for. But his fit, both style-wise and chemistry-wise, is likely better than Westbrook.
Westbrook was too ball-dominant for James Harden to be paired with, while Wall can take whatever baskets he can get while in more of a distributing role. If Wall can return to pre-injury levels, then the trade was more than worth it. But that does look a bit unlikely, with him being three years removed from playing a full season and now in his 30's. It also doesn't help that his style of play relies on his athleticism and physicality.
Houston lost Covington, who was their 6'7" starting center, and in return got a decent, but much older, small forward in Trevor Ariza. To address the center position, they got Demarcus Cousins for cheap. While he is coming off a serious injury, if he returns to near his full capacity then they have a quality starting center for cheap. They even signed Christian Wood, who could take the next step, though probably not on the Rockets with Harden there.
So nothing is necessarily bad with the moves, but what is bad is the chemistry. The team seems to be falling apart. Former players, like Russell Westbrook himself, have publicly said that the dynamic in Houston is toxic. Harden is said to have the final say in nearly everything, which rubs his teammates the wrong way. Even then it seems like he wants out of Houston, likely coming from the loss of head coach Mike D'Antoni and general manager Daryl Morey.
The team is close to eruption, which the team is dreadfully unprepared for. They would have to trade away Harden, meaning they will also hit the restart button if they can't get a significant star back in return. That would see John Wall and Eric Gordon leave shortly after, with all three hopefully getting a return of good young talent and picks. All they have on the roster is Christian Wood, and he may not fit the timeline at that point. If the team doesn't navigate this turmoil correctly, they could very well see themselves in this situation in the next year or two.