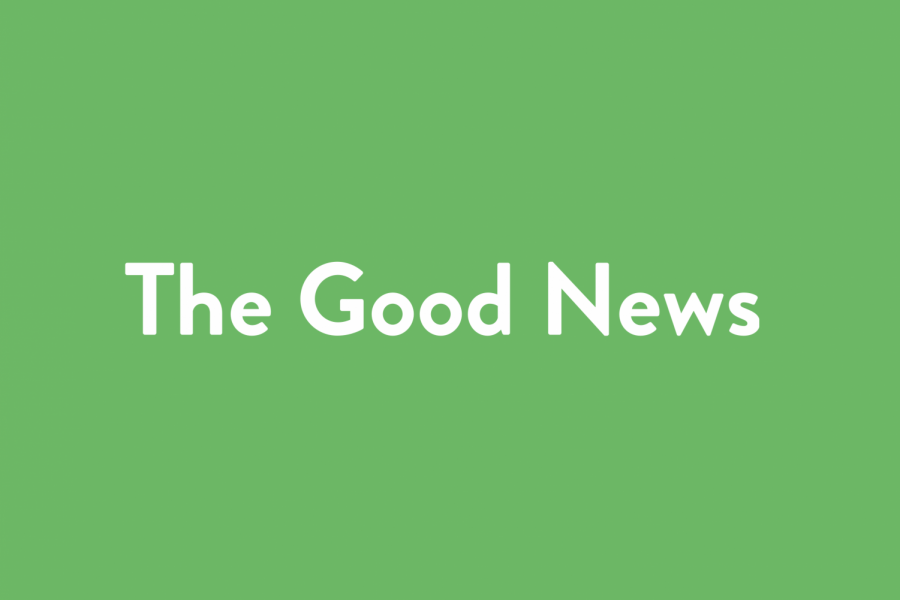 Elizabeth Zhong
These days, it may seem like all news is bad news. Luckily, this isn't the case. We have just become blind to the good things that are still happening all around us. For example, even with the pandemic came encouraging stories of young people shopping for their older neighbors and volunteers making PPE for hospitals. There is still good in the world, and if you need a little help finding it among all the bad, WSPN's "The Good News" is here to help!
A few weeks ago, a runaway dog named Abby walked into a Walmart, both delighting and confusing its staff and customers. In and of itself this is a cute story, but the experience was especially meaningful to one of the store's cashiers – Abby was the cashier's lost dog. Abby wandered through the store and trotted immediately up to its owner at check out stand No. 6 for a heartwarming and miraculous reunion.
"I called her name and she came to me," June Rountree said. "I bent over and hugged her. I completely lost it then. I couldn't speak. I was in complete shock and just couldn't believe it."
Abby went missing about a month prior to this reunion. Throughout the searching process, during which the cashier and her husband put up posters and called neighbors and friends, it never occurred to them that the dog would find them herself.
"How she knew I worked there, I do not know," the cashier said.
This mysterious and unbelievable reunion between owner and pet will most likely go forever unexplained, but it definitely qualifies as good news.
"It really is just unbelievable," Rountree said. "It's like a dream. You can't make this stuff up."
To read about this story from the source, click here!