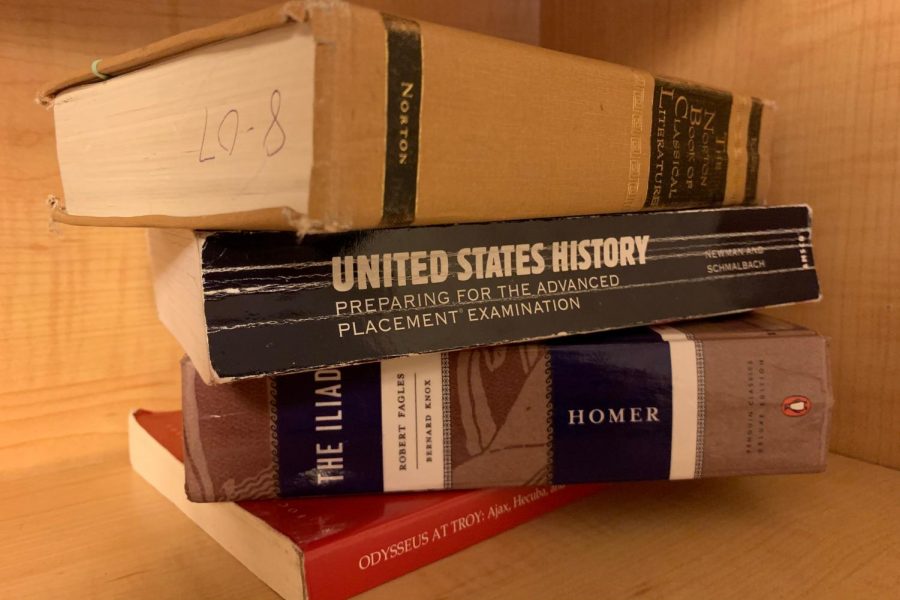 Taylor McGuire
Due to the coronavirus pandemic, 2021 will be the first year WHS has not held midterm exams. Although anticipated, students and teachers still have strong opinions on what this decision will mean for the rest of the year.
Some teachers are having a test to replace a midterm in order to assess what students have learned over the first semester, but many teachers have opted not to do so.
"It has been really difficult to replicate a unit test this year," chemistry teacher Jennifer McGuinn said. "I really don't know how you could have a midterm. When you only meet with students two days a week, I don't want to spend all of the class time testing."
Midterms are a big part of teachers' grading and teaching plans. Taking the major exam out of the curriculum this year was a big decision that affected how teachers conducted their lessons.
"I will miss giving a midterm because students learn the material on a deeper level, they learn the material they did not initially learn or understand, and they make connections between different units of material," biology teacher Mary York said. "Studying for exams greatly benefits the students and prepares them to move forward with the material for the second semester."
Depending on the subject, teachers have differing opinions on the midterm exam's overall capability to assist students in their learning.
"I think that although the exams may be helpful in terms of giving students fair grades, they are not that helpful in terms of helping students to learn," English teacher Zachary Vonnegut said. "Since the midterm exams that English teachers give take a lot of effort to assemble and grade, I would, in the past, have less time to plan strong lessons. Now I will have more energy to do exactly that."
The exams contributed to 10% of a student's final grade, and many students study for days in hopes of raising their grades. To try and replicate that large missing grade, some teachers have decided to weight other activities and projects for more than usual.
"We are making homework, labs and activities count more than they have in the past because of our very limited testing abilities," York said.
Due to the circumstances of this year, many feel that the decision to not hold midterms will be beneficial for all.
"I think the decision to not have midterms during this crazy year is a good one," McGuinn said. "The amount of material covered, the depth of the material covered and where we are in the content is very different this year from other years."
As for the students that used to prepare relentlessly for midterms and spend their whole first semester studying for it, teachers still recognize those students and feel for them.
"Students will miss the opportunity to showcase what they have learned this year," McGuinn said. "When students study for finals, they realize how hard they have worked and how much they have learned throughout the course. This is a test of knowledge, and students step up and try their best to do well."
From a student's perspective, this could either be the best thing to happen this year or very disappointing news.
"I think that the upsides to having no midterms this year are that we don't have to spend weeks studying for them," sophomore Allie Chase said. "We don't have to sit in school for a week just taking test after test."
While there are definitely differing opinions, many teachers and students are just thankful to have a break during this challenging year.
"I'm not opposed to giving tests per se, but I think that an overabundance of them can make school less of a meaningful learning experience and more of an ordeal to be suffered through," Vonnegut said. "With this in mind, I think taking a break from midterms is a good idea."