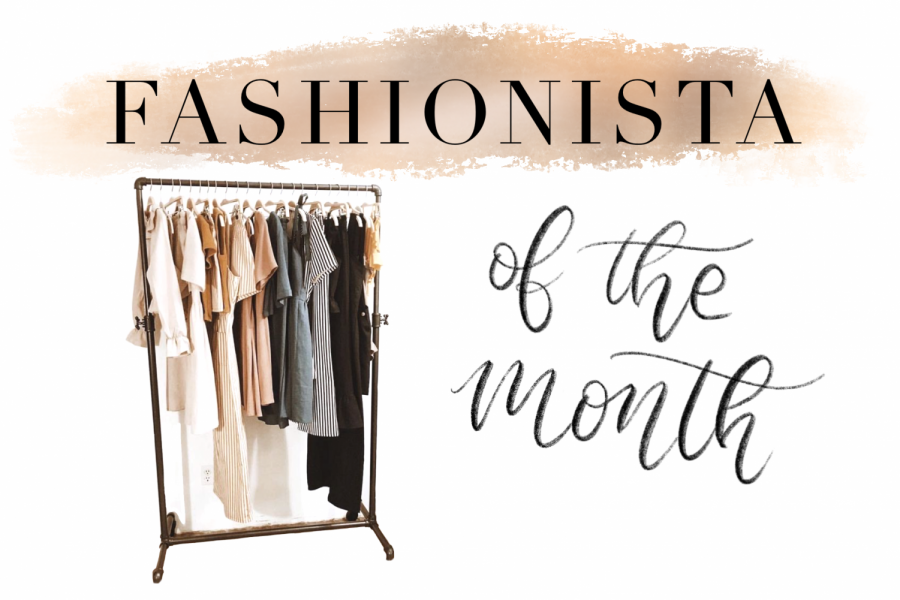 Elizabeth Zhong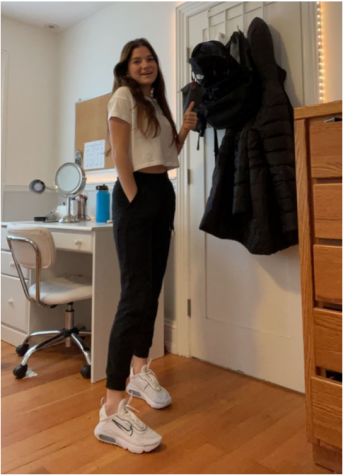 Fashionistas of the Month: January Edition
Name: Lilly O'Driscoll
Grade: Freshman
Favorite store: "It honestly depends on if I want my outfit to be more casual or dressed up, but for more comfortable fitting clothes I like stores like Lululemon and Aerie," O'Driscoll said. "Lululemon has some of my favorite joggers and leggings that I wear a lot, and Aerie has a lot of soft sweaters for the winter time."
Online shopping or in-store? "I personally enjoy online shopping better because there are a lot more options online, and in-store can get crowded and not have specific articles of clothing that you are looking for," O'Driscoll said.
Fashion icon: "I don't have a set celebrity that I look up to for fashion tips, but I will go to my friends about good clothes to buy or wear and outfits that look good," O'Driscoll said.
Outfit: "My joggers and t-shirt are both from Lululemon and my sneakers are from Nike," O'Driscoll said.
Favorite season: "My favorite season to dress for is definitely summer," O'Driscoll said. "I love wearing skirts and short sleeves all the time because of the nice weather."
Design time: "I usually think about my outfits the night before, usually right before I go to sleep," O'Driscoll said. "Although sometimes I end up changing my outfit in the morning because the weather is bad or I don't feel like wearing the outfit I picked out the night before."
Favorite article of clothing: "I love being comfortable, so joggers are nice because I can wear them with sweatshirts and normal t-shirts and still be cute and comfortable," O'Driscoll said.
Style word: "Simple."
Advice for the fashion-challenged: "My best fashion advice would be to dress for yourself and what makes you confident and comfortable and not to impress others," O'Driscoll said.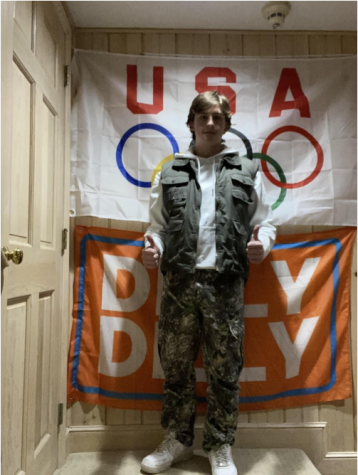 Name: Jett Peter
Grade: Senior
Favorite store: "I don't know if I have a favorite store, but I think that I shop the most at Savers and Goodwill," Peter said.
Online shopping or in-store? "I prefer in-store shopping more than online for a couple reasons," Peter said. "Finding good sized clothes is always a struggle and shopping in person makes it a little easier."
Fashion icon: "I look a lot to my classmates and peers for fashion inspiration, but I think I look to Raseed Parham as my biggest icon," Peter said.
Outfit: "My pants are from Zara, shoes [are] from Nike, sweatshirt [is] from ASOS, and vest [is] from Savers," Peter said.
Favorite season: "My favorite season might have to be fall," Peter said. "It can be cold enough for you to wear pants and a sweatshirt comfortably."
Design time: "I think that I do a mix of both," Peter said. "If I got a new shirt or something I might plan my outfit, but sometimes it's just what I'm feeling the morning of."
Favorite article of clothing: "Probably my Air Force Ones," Peter said. "I wear them a bit too often during the summer and winter."
Style word: "Casual."
Advice for the fashion-challenged: "Don't take your outfits too seriously," Peter said. "You don't have to leave your house everyday in the coolest 'fit possible. Fashion isn't about the outfit you wear, but the confidence in which you wear it."