Maya Lee: Giving back to your community is a win-win
April 14, 2021
For many teenagers, high school is a heavily occupied time filled with sports, school work and other extracurriculars. Many consider themselves "too busy" to help give back to their community beyond the required community service hours. But for sophomore Maya Lee, community service has been a big part of her life.
Between her busy schedule, Lee makes time for three different community service organizations: Team UKAPS, The Full House Charity and WHS's Philanthropy Club. To her, giving back is an important part of being in a community and helping others is something that everyone should make a priority.
"If there is a food drive at your high school, donating a few cans or extra [items] in your pantry helps, and I just think that there are so many different ways that everyone can get involved and give back," Lee said.
Freshman year, Lee started the Philanthropy Club because she wanted to encourage high schoolers to give back to their community and find joy in helping others. Due to the pandemic, the club meets via Zoom a few times per month and organizes anything from food drives to fundraisers.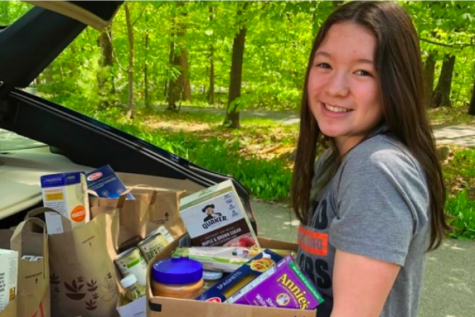 "I started [Philanthropy Club] freshman year, and I wanted to start [it] because I wanted to get other high school students involved in community service activities and [get] them to learn more about what we can do as students to help out," Lee said.
Lee attended a program in middle school called "Youth in Philanthropy" and became heavily involved in her family's charitable foundation, "The Full House Charity Program," which helps underprivileged kids in Boston. As a result, she found a passion for helping others and wanted to spread the word.
In addition to the Philanthropy Club, Lee started another organization freshman year. She founded "Team UKAPS"— "Uniting Kids against Poverty and Sickness,"— during the early months of the pandemic. Team UKAPS unites kids around the world to help those who are struggling with poverty or illness. Currently, Team UKAPS has reached over 15 cities ranging from Honolulu, HI to Hamburg, Germany.
"[At] the start of quarantine, I was just sitting at home wanting to do something and [I heard] all of the stories of the health care workers helping out in the hospitals, and restaurants struggling, and also a lot of people were losing their jobs," Lee said. "So I decided to start this foundation to unite kids to help out during this pandemic because I think I wasn't the only one wondering what could we as kids do to help out."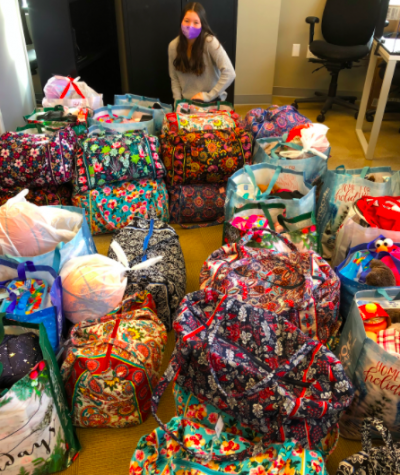 This program focuses on helping communities who are struggling during the pandemic. However, with the pandemic presumably nearing its end due to vaccinations, Lee reassures people that Team UKAPS won't be going anywhere because poverty and sickness will still be an important issue to support for a long time.
"Poverty and sickness is something that is prevalent during the pandemic, but also it is an issue that has been around for a long time, and when the pandemic is over soon, it will still be an issue that needs to be addressed," Lee said.
Lee has always been involved in community service because of her family's charity, The Full House Charity. Over the past decade, The Full House Charity, in collaboration with Family Aid, has provided holiday gifts to 600 children and 400 families in and around Boston.
Every year during the holidays, The Full House Charity organizes a gift drive. Kids fill out a wishlist for what they want or need. Each kid will receive a stuffed animal, an art supply, a book, sports equipment, a backpack, clothes and a winter coat.
"When we are giving the gifts to the little kids, their faces light up when they see the little stuffed animal or Barbie we got them," Lee said. "To see them smile and know that you helped them to be happy [at] that moment brightens your day as well."
From the many charities and food drives that Lee works on, she has racked up a large amount of community service hours. But that isn't the point that matters to her. She does it because of the impact that it makes on so many people and the joy that you get from helping others.
"It is always important to help others, especially during this pandemic, and giving back to your community is a win-win, because you are helping someone in need, and it makes you feel good that you made someone's day a little better," Lee said.