WHS athletes and coaches react to MIAA decision for spring playoff tournament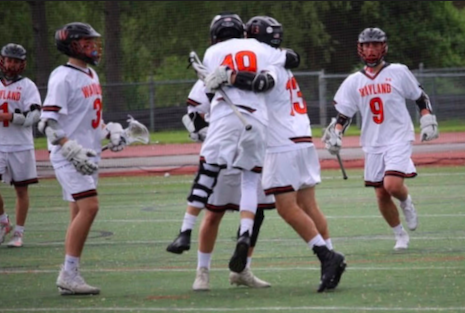 For many athletes, the state playoff tournament can offer the most exciting and elite competition that they will experience in their high school athletic careers. After the MIAA's cancellation of spring sports for the 2020 spring season, athletes missed out on this part of their high school experience entirely because of COVID-19. However, after receiving approval from the MIAA to have a playoff tournament this spring season, many athletes' reactions remain positive about the ability to compete in a playoff tournament.
For sophomore girls lacrosse player Cat Taxiarchis, the cancellation of the 2020 season prevented her from playing her first year of high school lacrosse. Even though she hasn't been a part of the high school team yet, Taxiarchis's preparation for the season remains the same regardless of the MIAA decision.
"My preparation for the season hasn't changed because I'm going to work my best in every game this season, no matter who it's against and if we're competing for a state title or not," Taxiarchis said. "I think that everyone should put 100% into every game, whether it's a pickup or a championship game."
Another common disappointment for many seniors was the loss of their junior spring season. Older students, in particular, suffered when missing their final and most notable season of their athletic careers.
"It's great to know that I will end my lacrosse career with a shot at winning it all," senior boys lacrosse player Dylan DeRubeis said. "I think that nothing can be worse than what the seniors had to go through last year, and I would have hated to end my career with a meaningless season that is all games that mean nothing."
As for varsity baseball coach Paul Bonfiglio, the opportunity to play in a state tournament represents something much more than just additional games.
"I'm appreciative of postseason play because the opportunity to represent your community and your town is really really special," Bonfiglio said. "[Representing your town] is not something that should be taken lightly. That opportunity is there for our boys, and they have to give it their best."
When it came down to the MIAA's approval for a postseason, athletes like Taxiarchis were a driving force for this decision after attending a protest outside the MIAA office. This protest called the MIAA to allow a state tournament for high school spring sports.
"[At the protest], it was one big community and family of athletes, and it felt really nice to all be together standing up for something," Taxiarchis said. "There were people that I've played with and against a lot during the off-season, and it didn't matter if you were different towns or rivals. We all came together and rallied for the two more games that spring athletes deserve."
As for the safety concerns regarding COVID-19, some risks come with holding a state tournament with different out-of-conference schools. Some think that a playoff tournament would pose no greater risk than that of a regular-season game.
"I think that COVID-19 has seen a lot of improvements, and vaccines are making their way into play," DeRubeis said. "I'm super happy that the MIAA has allowed a state tournament because we all worked very hard, and [losing] another state tournament to COVID-19 would be very demoralizing."
Even with the joys of a postseason, some are not letting this decision distract them from the work that needs to be done for a successful season.
"Having the postseason is great," Bonfiglio said. "It's an opportunity that a lot of passionate and talented student-athletes around the state were not afforded. We need to be considerate of that, but we won't make the postseason if we're not focused on winning today."
Other athletes felt the same way regarding the MIAA decision to have a postseason. However, it has motivated some to work even harder than before.
"I don't think this made a huge difference in the preparation for the season," DeRubeis said. "I think regardless of a tournament, we want to win and have a successful season, but I think that this change [in allowing for a state tournament] in the MIAA is definitely going to put a fire under us and really make us go harder than we have been."
That being said, most felt like the MIAA's decision for a statewide tournament was the right choice.
"I think that it was completely the right decision to make," Taxiarchis said. "I feel great about it, and I'm sure that everyone playing a spring sport feels the same way. Everyone now has the shot to get that state title."
Leave a Comment
Donate to Wayland Student Press
Your donation will support the student journalists of Wayland High School. Your contribution will allow us to purchase equipment, cover our annual website hosting costs and sponsor admission and traveling costs for the annual JEA journalism convention.
About the Contributor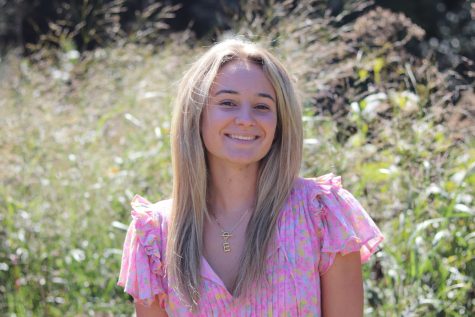 Emily Roberge, Co-Editor-in-Chief
Emily Roberge, Class of 2023, is a third year reporter and co-editor-in-chief of WSPN. She plays for the high school's field hockey team and is a co-captain...