Preview of articles in the upcoming Town Meeting
Wayland's Annual Town Meeting will take place Saturday, May 15, 2021 at 12:30 p.m. Due to COVID-19, the meeting will take place outside on the High School Turf Field.
The field will open to voters at 10:30 a.m. on Saturday. Seating on the field will be arranged to maintain safe COVID-19 protocols and will be strictly monitored throughout the entire Town Meeting. Masks will be mandated for the entirety of the Town Meeting whether seated or not.
32 articles will be voted on during the meeting on Saturday, and below are five important articles that all Wayland residents should know.
Article 16. Remote Participation at Town Meetings
Proposed by: Board of Selectmen
This article will determine if the town will authorize remote participation in future town meetings. If this article passes, the attendance/participation in town meetings will significantly increase, however, remote participation will not be granted immediately. The Board of Selectmen would have to file with the legislature to change laws allowing remote participation, which is currently not allowed. Some arguments in favor of this article include strengthening the participation in the meetings and allowing more people to vote on different issues that affect them. Some arguments opposed to this article are that allowing many to attend meetings remotely will take away the community aspect of the meeting, and others believe that remote participation is not secure.
Article 22. Select Board/Town Manager Act
Proposed by: Board of Selectmen
This article will determine if the Board of Selectmen will petition the General Court about the legislation, "An Act to Create A Select Board/Town Manager Form of Government in the Town of Wayland." This is the third time in 30 years that the Board of Selectmen has proposed this. This act would require that department heads (minus the Superintendent of Schools and the Library Director) report to the Town Manager and not the elected boards which is what currently happens. Some arguments in favor of this article are that many think that Wayland needs to "modernize" their operations and that this would allow operations in Wayland to run much smoother. Some arguments opposed to this article are that it is not yet known if this will cost money and the Town Manager may have too much power.
Article 25. Loker Turf Field Construction
Proposed by: Recreation Commission
Estimated Cost: $3,600,000
This article proposes the building of a multi-purpose turf field at the Loker Conservation land. Wayland currently only has one turf field which is at the high school. With an estimation of over 6,000 Wayland residents using recreational fields, there is a shortage of fields. Because there is only one turf field, many grass fields in Wayland are over-utilized and are in poor condition. Arguments in favor of this article include that a turf field would expand current programs and that the average upkeep cost of a turf field is lower than the cost of a grass field. Some arguments opposed to this article are that it is too expensive and that the money could be spent to upgrade the grass fields already built-in Wayland.
Article 28. CPA – Historic Preservation: Rehabilitation of 70-74 Main Street
Proposed by: Community Preservation Committee
Estimated Cost: $125,000
This article proposes funding the rehabilitation of the buildings located at 70-74 Main Street. The rehabilitation of these buildings would include replacing the vinyl siding with wood clapboards on the front and two sides of the building, replacing the windows, relocating the electronic service and installing new signs. In addition to those upgrades, the property owner would also replace the vinyl siding and vinyl windows. Arguments in favor of this article are that this building is from the late 19th and 20th centuries, it is one of the few buildings remaining from that time and it would enhance the appearance of Cochituate Village. Arguments opposed to this idea are that people think public money should not be spent on private property and that there might be more important projects that require funding in the future.
Article 29. CPA – Recreation: Mill Pond Dam Walkway, Athletic Fields Design, Heard Farm Improvements
Proposed by: Community Preservation Committee
Estimated Cost: $79,260
This article proposes $21,760 to rebuild the Mill Pond Dam located at Adams Park, $50,000 to refurbish the fields at the Wayland Middle School and $7,500 to restore the apple orchard at Herd Farm located on Heard Road. Arguments in favor of this article are that the Mill Dam is decomposing and must be refurbished before it becomes unsafe as well as that the middle school fields and apple orchards are used by many town residents. Arguments opposed to this are that there may be bigger problems in the future that would need CPA funds.
About the Writer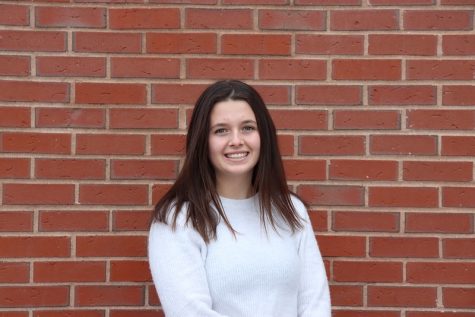 Tess Alongi, News Editor
Tess Alongi, Class of 2023, is a second year reporter and news editor of WSPN. She plays for the high school's soccer and softball teams. Outside of...