Chloe Marzili battles cancer with the support of her sunshine squad
Chloe Marzilli is an energetic, kind and enthusiastic 7-year-old girl attending Claypit Hill School. When Chole's family discovered a lump in her thigh in January, they thought nothing of it. But after a series of tests and a biopsy, the diagnosis came the following month: Chloe has a rare form of muscular cancer found in children called Rhabdomyosarcoma. Life for the Marzilli family and friends would never be the same.
"This news has affected us greatly as it made us realize you never know what the next day holds," Chloe's mom, Courtney Marzilli said. "What has been the silver lining is the determination and resilience we have seen in Chloe as well as the immense support and love we have seen from this community."
During a normal week, Chloe spends anywhere from 20 minutes to several hours at doctor's appointments or in-patient treatments. To keep herself entertained, Chloe loves to play Roblox, watch TV and make arts and crafts.
"Chloe is currently undergoing a 42-week chemo regimen and a six-week radiation schedule," Courtney Marzilli said. "To help her get through the day she plays Roblox with her friends, watches 'iCarly', which is one of her favorite shows and loves creating slime."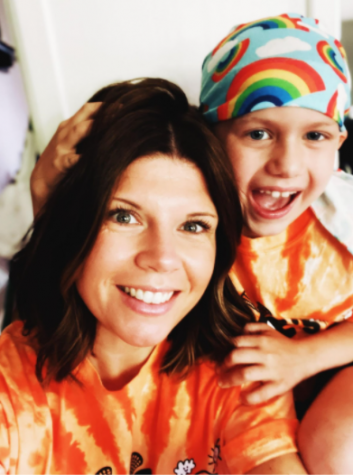 Throughout her battle, Chloe is never alone. She finds the support from other cancer patients, her community, her family and her friends.
"Chloe finds support through other kids because she is able to see that cancer affects so many kids and to see their strength is something she can channel and gain from," Courtney Marzilli said. "I don't even think I can put into words the love from this community. From the fundraisers to W-Day, to being invited to be an honorary captain at the WHS girls lax games, this town is our safety net."
Despite battling cancer, Chloe doesn't let it affect her love for playing lacrosse or watching older kids play. The lacrosse community in Wayland has come together for Chloe: they have dedicated games to Chloe, made her an honorary captain, let her stand with the varsity girls team on the sidelines and all lacrosse teams wear tie dye shirts that say "Chloe's Sunshine Squad" on them.
"The Wayland girls varsity lacrosse team has been amazing," Courtney Marzilli said. "They welcomed Chloe as one of their own, even with a 10-11 year age gap. She felt their support and was so excited to be able to 'hang on the sidelines with the teenagers.' Playing and chatting with them has been a highlight for her, for sure"
Not only is the lacrosse program showing their support, but three residents in Wayland are running the Boston Marathon on October 11 to raise money for Dana Farber and the Jimmy Fund. Also in October, a large group will be participating in the Jimmy Fund walk.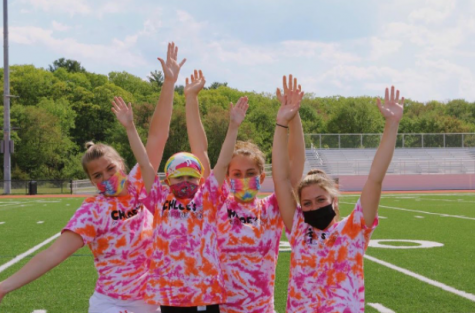 "Running for Chloe in the marathon is her dad and a few close family friends, who are all inspired by Chloe's strength," Courtney Marzilli said. "It is just amazing how people rallied so quickly from running to fundraising."
Anyone who would like to support and follow Chloe's journey, can follow along on Instagram or Facebook at Chloe's Sunshine Squad. Also, linked below are ways to donate to charities, the runners/walkers and a store to buy jewelry supporting Chloe.
https://danafarber.jimmyfund.org/site/TR/JimmyFundWalk/JimmyFundWalk?pg=team&fr_id=1660&team_id=8692
https://stephiechic.com/collections/amandas-charity-collection