ICYMI – Week of June 7: College precalculus final controversy, Class of 2021's class night and WHS students summer plans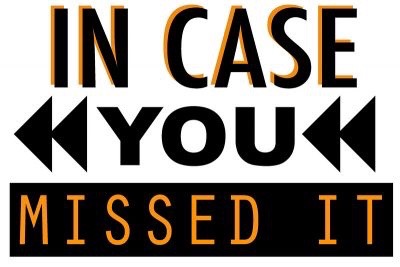 In the weekly series, "In Case You Missed It," News Editor Tess Alongi summarizes stories from the past week with links to the corresponding WSPN article.
News:
Co-Editor-in-Chief Garrett Spooner dug deep into the controversy about the college precalculus end-of-year exam, following the cancelation of traditional finals due to COVID-19.
"For most students, an obvious challenge of the exam will be review," Spooner said. "Usually, a traditional final covers a semester of material; however, this year, the cumulative exam is for the entire year."
Features:
Staff reporter Jessie Feist talked to WHS students about their plans for the summer.
"High school students may get a job to help pay for college, save money, build a resume or simply to just have something to do," Feist said. "A study in 2018 found that 40% of 16 to 19-year-olds have summer jobs."
Sports:
WSPN's Sophia Oppenheim spoke to WHS athletes on the new mask mandates.
"The MIAA announced on Tuesday, May 18 that masks are no longer required to be worn by athletes, spectators, coaches, referees, umpires and chaperones," Oppenheim said. "The Wayland School Committee met on Wednesday, May 19 to discuss Wayland's actions on this issue, and it ruled to put in effect the new mask ruling."
Multimedia:
Editors Charlotte Thirman and Olivia Tawakol produced a gallery from the softball game where Wayland fell to Weston. Thirman also travelled to the boys lacrosse game where they beat Weston.
Staff reporter Michael Nechipurenko and WSPN's Gabe Likerman gave viewers a look into the increased traffic at WHS. WSPN's Emily Roberge and Oppenheim produced a video from senior week.
WSPN's Genevieve Morrison and Thirman watched as Window Dance Ensemble prepared for their spring show. Co-Editor-in-Chief Taylor McGuire, Thirman, Morrison, staff reporters Lauren Medeiros and Julia Raymond captured the Class of 2021's class night.
A&E:
Staff reporter Bryn Leonard reviewed both "The Scarlet Letter" and "Just Mercy" in her Bryn's Books writing column.
Broadcast:
WSPN's Jonathan Zhang and Brasen Chi discussed Asian-Americans and Music in their sixth episode of their Asians on air podcast.