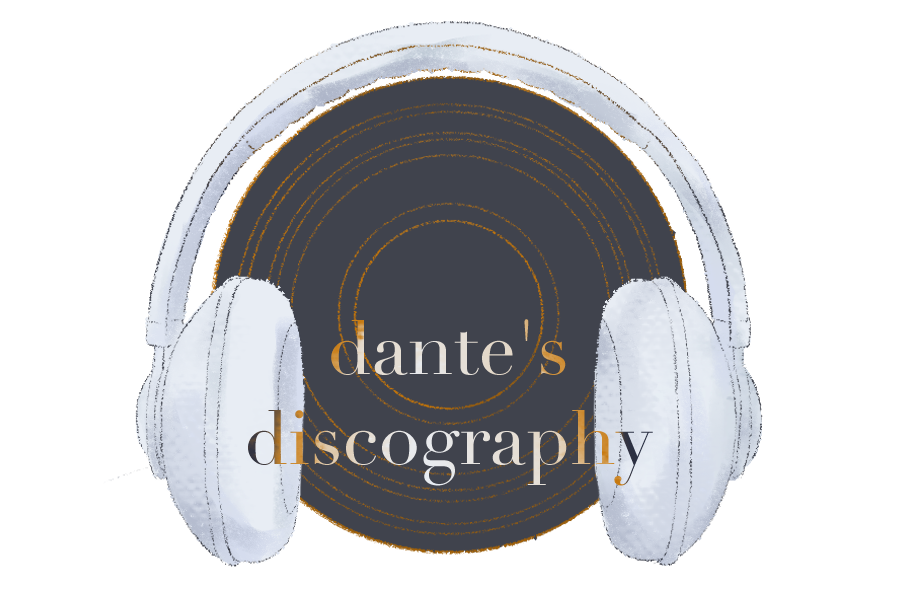 Credit: Theodora Ghosh
Album Review: Kanye West's Donda
Following a surprise announcement, three listening events and the release date getting pushed back multiple times, Kanye West's "Donda" is finally here. Furthermore, Kanye's divorce, ongoing beef with fellow artist Drake and continued struggle with mental health accentuated the spotlight on his project.
His life as a rapper, producer, designer and presidential candidate is household knowledge at this point as well as his touches with controversy. Marilyn Manson and Dababy, both canceled by the public, made an appearance, which understandably received hate. They even featured on a song, "Jail pt. 2," replacing Jay Z on the track.
I am a Kanye West fan so bias does exist in this review; however, there were some obvious issues with the album like the occasional mixing errors although subtle most of the time. The blatant absence of cursing was unnatural and clearly cut post editing. There were also some corny lines from West, although it didn't take away from the whole experience.
West had interesting sample usage throughout the album as well, some good and some bad. The best usage was the sample of Lauryn Hill in "Believe What I Say." The sample at the end of "Remote Control," was extremely strange. On "Tell The Vision," West takes an already well-known Pop Smoke song and changes it up unnecessarily too. He takes Pusha T and himself off the song and tones down the production, weakening the song while not adding anything. Adding Pop Smoke to the album could've been a nice gesture, but doing so in this way wasn't satisfying in the slightest.
There were a few more uncomfortable pieces to the album, such as some awkward autotune by Baby Keem during his otherwise impressive verse on Praise God. The removal of Pusha T from the track "Donda" was also disappointing to many, as he initially delivered a solemn and powerful verse on the track. "Pure Souls," with Roddy Ricch and Shenseea, is also very hit or miss depending on who you talk to though that may not be surprising considering it's the 21st track on the album.
With all of that said, this is one of the best Kanye West albums in quite a while. While there were plenty of reasons why this album could've flopped, he stood strong and at points even sounded like his old self. His trademarked experimentation on his tracks is ever-present and gives his music a unique feel that many other artists fail to deliver. The sound crosses many genres of hip-hop while utilizing, but not overdoing, hints of gospel.
Another piece that made this album work is the impressive features that are spread throughout the album. Most of the artists featured perform so well that it's almost incriminating to them, as the difference is more than noticeable when compared to their projects. But that seems to be West's impact, he encourages others to rise to the occasion.
On the first real song on the album, "Jail," we immediately jump into a track where Kanye West lays the framework for an emotional Jay-Z verse where he directly addresses Donda West, Kanye West's deceased mother whom the album is a tribute to. It is arguably the best song on the album and will likely age well. "God Breathed" adds a more aggressive and electric aspect to the album. It's best described as a "Yeezus-esque" song with a strong drum beat and eerie vocal screeches throughout the song. It is, if nothing else, a brief glance back into West's older work, which he tends to not do often.
"Off the Grid" continues that energy, with a heavier, booming trap beat that accommodates Playboi Carti's specific style while also keeping it much more unique compared to his normal, often repetitive production. West then adds a very fluid transition to more of a drill beat that Fivio Foreign destroys. And to add even more of a surprise, West himself comes on and matches both of the young artists' energy.
After anxious years of waiting since the track was first teased in 2018, "Hurricane" was finally released. The song includes soothing vocals from The Weeknd, a very strong verse that fits surprisingly well from Lil Baby, clever production and a very self-aware verse from West himself. This track reaches out to fans that are less interested in the rap aspect of the hip-hop genre and more interested in the pop-rap that West himself pioneered years earlier.
"Praise God" returns to that experimental and heavy hip-hop vibe with booming bass and solid Travis Scott and Baby Keem features. Keem continues his meteoric rise in mainstream hip-hop, showcasing his strong writing and talented flow changes. The aforementioned "Believe What I Say" returns more to a pop vibe, with bubbly production, a singing hook from Kanye and a pleasant addition of Lauryn Hill.
If you're looking for a track to heal your worries, look no further than "Moon." The track showcases the best of Don Tolliver as the hook, while Kid Cudi lays down a heartwarming verse that soothes the soul. The only issue? It wasn't long enough.
"Heaven and Hell" begins with a clever sample of 20th Century Steel Band's 1975 song "Heaven and Hell is on Earth" and transitions into West going into one of his powerful rants about throwing off the bonds of society and embracing God. The bass, faint vocals and drums build with the song, reaching a climax and exploding into what feels like a hybrid of "Yeezus" and "Kids See Ghosts."
The album calms down a bit after that in terms of tone, with "Keep My Spirit Alive" utilizing KayCyy, Westside Gunn and Conway the Machine to share a message of faith. Westside Gunn and Conway the Machine impress with their flows and verses, leading many people who have limited knowledge of the two to be surprised by such strong performances. "Jesus Lord," a nine-minute song, ramps up the religion to a ten. But that wasn't necessarily bad, as the flowing production and one of the best Jay Electronica features we've seen in a while takes over the song.
Depending on your music taste, this album's quality can only be seen later even with it being a 27-song album. There is no better proof of this than track 22, "Come to Life." West's singing, which wasn't necessarily bad before, has massively improved. His pain is almost amplified by the organ, synth and piano, rising as his emotion becomes more apparent. It does NOT feel like an over five-minute song thanks to the dynamic production that in ways is reminiscent of "My Beautiful Dark Twisted Fantasy."
So with only minor issues and many effective pieces, the album has been the success West has been searching for. The tribute to his mother was the prevailing theme with West taking more of a loose approach and not rigidly writing only about said theme. The religious messages were toned down from his prior album but still found plenty of home throughout most tracks. It's not his greatest work, but it's not his worst. In terms of a Kanye West album, it's about average. But speaking in terms of it being a hip-hop album, it's very good and one of the best we've gotten this year.