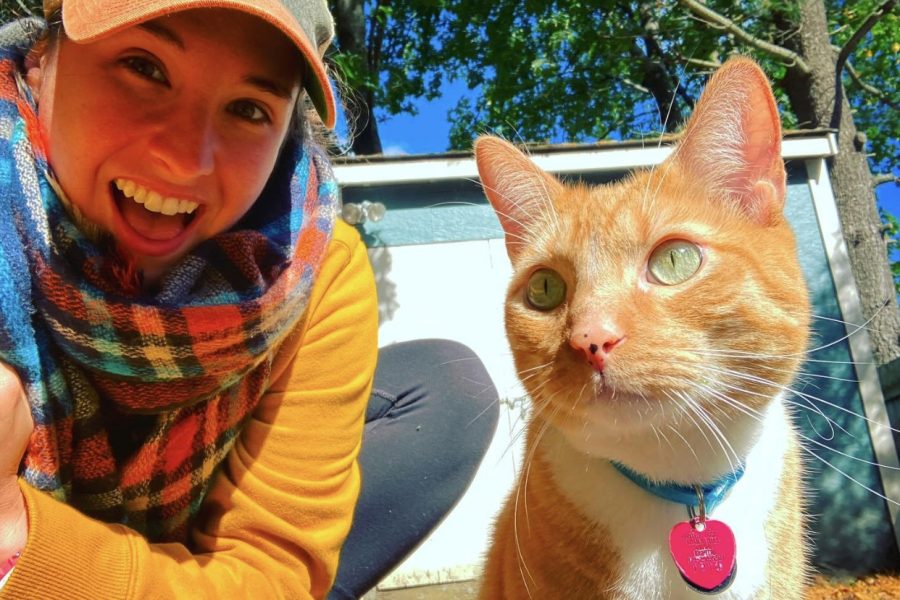 Credit: Courtesy of Kayla Thornquist
Kayla Thornquist
How long have you been teaching and where?
I've been a full time teacher for six years, but previously, I was a learning assistant at Wellesley Middle School. After that, I was a teacher at Weston High School for six years.
Why did you choose to come to Wayland?
Honestly, it seemed like a really great environment. I actually had some friends who graduated from Wayland High School years ago and anytime I would talk to them about how their life was growing up in Wayland, they shared so many positives about the community being very kind and compassionate. The teachers truly showed that they cared about the kids and they felt that besides the struggles of being a teenager, things were really good.
How did you choose your specific field within the school?
It happened to be the only job open over the summer, and I've been working in special education for seven years now. In the previous years, I worked more as an academic resource teacher where I would mainly help students with comprehension or language based disabilities, so I wanted to try something new and a different kind of angle. I thought it was interesting that the Learning Resource Team (LRT) room was a very needs-based team where we work very closely with guidance counselors. We also work really closely with one another. There's five teachers and teaching assistants in the whole room, so it's more of a team as opposed to me being the only teacher in the room making all the decisions for 30 people.
Do you hope to do anything else at the school like other leadership positions or help with clubs?
I haven't thought that far yet, but maybe. I ran an anime club and a fundraiser event at Weston High School, so I've done clubs or things like that. For now, I'm just trying to get my feet wet with a new school and new culture.
What was your first impression of being a teacher here?
People are very, very kind and very welcoming. I am a very shy person, despite being in a role where I'm always putting myself out there, but a lot of Wayland people came up to me and introduced themselves first to me. They probably noticed how scared I looked, and they've been very kind, welcoming and immediately [willing to] help me out. [For example, people have] recommended books for me to read, connected me with people and told me the ins and outs of where I can eat my lunch or things like that. I feel like I've been welcomed as a person, not just as a teacher.
Do you have any goals for your first year teaching you?
[My goal is to] really figure out the systems that Wayland High School has, like what the applications we use are, how the students learn best and anything that would help me understand the community that I'm working in.
Are there any hobbies or like a fun fact about yourself that you want to share with students?
I love drawing and illustrating. I actually do a lot of comics on the side, and I just finished a big comic series that I volunteered to do last night and I basically spent all day working. I also do a lot of rock climbing and cycling. I go swimming at Walden all the time. I just try to either be creative or be active when I'm not at school.
Donate to Wayland Student Press