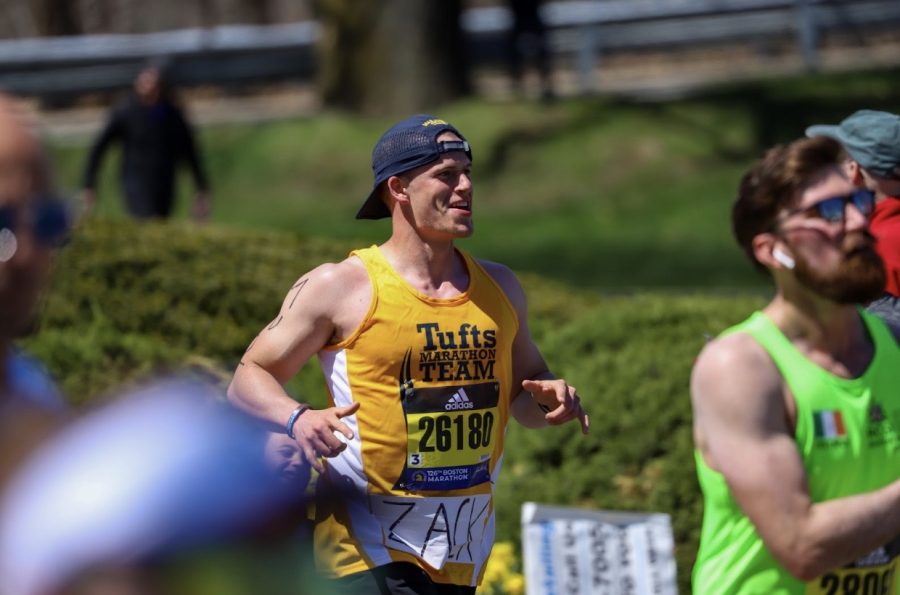 Credit: Courtesy of Zach Dressens
Zack Dresens
How many years have you been teaching in general?
This is my first year teaching, but I spent at least five years tutoring and at least eight years coaching. I started [tutoring] when I was in high school here at Wayland High School, and I tutored chemistry, math and a little French. I also coach soccer, so I've been coaching with the same program for the past eight years. We work a lot with younger kids, so kids [can join] in kindergarten up through seventh or eighth grade. I've also coached a high school clinic for the past four summers at Wilson High School.
Why did you choose to come teach at Wayland?
First off, I have an interest in teaching and when I went to Wayland High School, I had many great teachers and mentors who really helped me along the way. I want to do that for students coming up through the high school, and so I'm excited that I got the role to teach here and help students.
How did you choose your position within teaching?
For teaching, you need a higher education to be a teacher of a subject like chemistry, math, English, one of the languages or history. I just graduated from college in May, so I don't have those qualifications yet. I wanted to see if teaching is a job that is [suitable] for me, so I'm able to do that [by being a teaching assistant at Wayland] without committing myself further down the road for more school.
Do you hope to take on other leadership positions within the school, either within clubs or sports?
I'm the coach of the JV boys soccer team and that is a leadership position that I really enjoy. Maybe more than teaching itself because we have a good group of guys, and I really liked the soccer coaching at WHS.
And what was your first impression of the school as a teacher?
My first impression of WHS as a teacher was that I could see behind the curtains a little bit. When I was a student, I came to school and hung out with other students. Now as a teacher, I hang out with other teachers, and that was kind of cool. It was a little weird at first, but it was cool to see the other side of things. My first impression of WHS as a teacher was that the relationships and friendships that students formed with each other, teachers also form.
Do you have a specific goal for your first year of teaching?
For my first year of teaching, my goal is to figure out if this is something I want to do long term.
And is there anything you want to share with your students?
The best teachers and coaches that I've had have gotten to know me outside of the area that they were involved with. For example, my soccer coaches all got to know me outside of soccer and my teachers got to know who I was not [only] as a student, and that made me feel valued. I want to share that with my students and I want to get to know what they do when they are not at school.
Do you want to share any of your hobbies or just a fun fact about yourself?
Some hobbies I enjoy doing are running, swimming and cooking. My favorite thing to cook is fish tacos. A fun fact about myself is that I played soccer in college.
Is there anything else you want to add?
I'd like to thank the school for giving me the opportunity to teach here, and I look forward to the school year.
Donate to Wayland Student Press