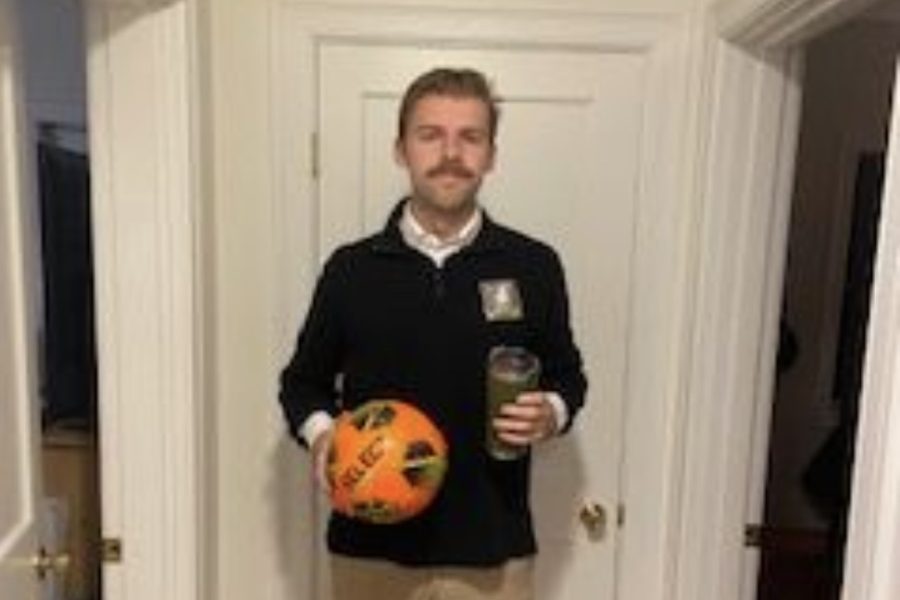 Credit: Courtesy of Tim Glavin
Tim Glavin
How many years have you been teaching in general?
This is my third year of teaching history, but I've worked in schools as an assistant since 2017. My first year, I worked at a school in Madrid and I was an English language assistant. It was more so just talking to kids in English and working on their language skills. I also worked in social studies, and then technology classes. Then I actually worked at WHS as a teaching assistant for two years, and then last year, I worked as a long term social studies sub in Medfield.
Why did you choose to come back to Wayland?
There were several reasons. First of all, the whole community was very welcoming, both [the] students and teachers. Dr. Mizoguchi was always so helpful to me, whether it was career-wise, or personally, she was just a friendly person, and the teachers in the social studies department always wanted what was best for me and were really helpful. [My Wayland coworkers] were more than career people, they were personal friends.
Why did you choose history specifically?
When I was in college, I was not originally a history major, but I always found sociology and history to be interesting and something you could always talk about. I also really liked teaching and working with students, so those two went well together.
Do you hope to do anything else at the school, clubs or a different leadership position?
I've coached soccer since I've been here, and I coached it even last year when I was gone. So this is my fifth year of coaching boys freshman soccer at Wayland High School. I've also done some intramural supervision and the intramural basketball league at WHS.
What's your first impression of Wayland High School as an official teacher?
Not much has changed. The teachers here are very helpful and very willing to support others around them. I've worked at schools before where I felt really independent and separated from other teachers, and that's different here.
Do you have any specific goals for teaching at Wayland this year?
I would like to help my juniors have a fun and productive year where they explore American history and really understand the last century and a half. Also, I'd love to be a teacher that everyone throughout the school knows and can come to, whether it's even to just talk about the Patriots game or their extracurricular activities. [I'd like to be] more than just a teacher, and be someone that students can trust.
Do you have anything you want to share with your students?
I'm 11 years older than the seniors, and one thing I would say to them is that all that the late high school and early college years go by very quickly. Make sure to find time to do things that you can enjoy outside of school and family time.
Do you want to share anything about yourself like hobbies or interests?
I like to play soccer. I've recently kind of picked up playing tennis with my friends.
Do you have anything else you want to add?
I'm excited to be back in the Wayland community. It's a place that's very different from other high schools because of the students, admin and teachers that work here.
Donate to Wayland Student Press