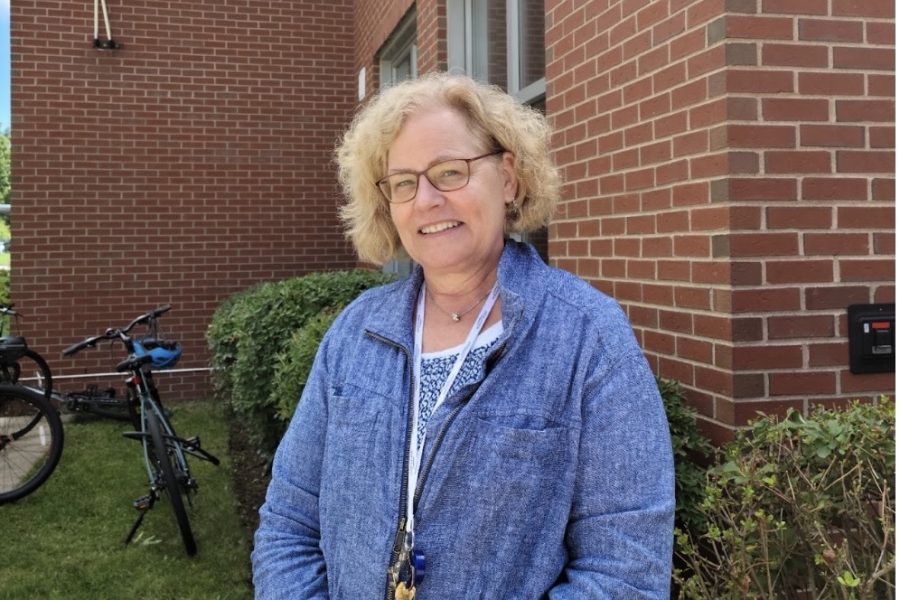 Credit: Courtesy of Kitty Smith
Kitty Smith
Why did you choose Wayland?
I had been working at another high school library and needed a change. Wayland has a very good reputation, and when Ms. Mizoguchi and Ms. McGillis interviewed me, I got a good feeling from both of them about how happy they were to be at Wayland High School. It gave me confidence that I made the right decision in taking the position.
Do you do (or hope to do) anything else at the school other than teaching?
I might, except my schedule doesn't permit a lot of extra curricular activities. We'll see.
What was your first impression of the school?
Friendly staff and students, welcoming, clean and well run.
What is one thing you'd like to share with your students?
I have a small cabin in Maine and really enjoy spending time there and going to the beach.
What is one fun fact about yourself/ personal interest? Hobbies, etc.
I love to garden and was the co-coordinator for a community garden in my town for many years. I had a 20′ x 20′ plot and grew all kinds of veggies such as cucumbers, tomatoes, lettuce, eggplant, squash, basil and dill.
Donate to Wayland Student Press