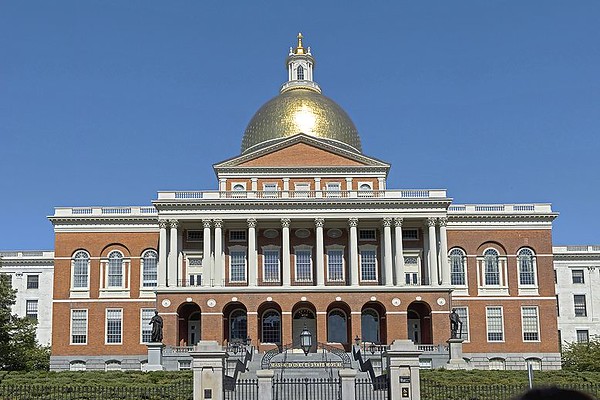 The Race
Colin Meiselman, a Wayland native, Waltham history teacher and Wayland boys' JV soccer coach, announced his candidacy for Massachusetts State Senate on Nov. 12, 2017. Meiselman is vying for the Norfolk, Bristol and Middlesex District Senate seat. The region spans from Wayland to the northern part of Attleboro.
Meiselman will need to first secure the Democratic nomination during the primary, which will take place in September 2018. Currently, three others have announced their candidacies for the nomination: Wellesley history teacher Jacqueline Katz, Needham attorney Becca Rausch and Wayland attorney Kris Aleksov. Aleksov won the nomination last year but lost in the general election.
If successful in the primary, Meiselman will need to defeat the incumbent Republican Sen. Richard J. Ross of Wrentham in the subsequent general election.
"I want to be a state Senator because I want people in the state legislature that are going to make it their business to represent the entire community," Meiselman said. "I don't think we currently have someone who represents the entire community."
Meiselman first began thinking about running for state government during the aftermath of the 2016 presidential and congressional elections. The events that took place throughout the season disappointed Meiselman, yet it also spurred the 29-year-old to consider new ways to make a difference in his community.
"I had some really difficult conversations with my students, [some of whom] felt like this new America that was being created was one that wasn't necessarily going to be accepting [towards them]," Meiselman said.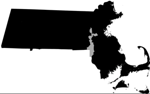 If elected, Meiselman believes he will thrive as a state senator because of his experience working with diverse communities along with his ability to connect and converse with people of different backgrounds and beliefs.
"[Teaching] requires me to know [my students'] strengths, their weaknesses, their past experiences, anything that might've hindered their ability to move forward," Meiselman said. "Through those experiences, I've been able to deal with different communities."
Meiselman suggests his ability to hold conversations that look past stock political issues or affiliation-derived stereotypes to dig into the heart of a constituents' worries will push him to the forefront of the state Senate race.
"I think too often is what politicians do is [say], 'Oh, you're against big government,' or 'You're against Planned Parenthood,' or 'You're for net neutrality,' these issues on the outside," Meiselman said. "Instead of being like, 'Hey. I'm Colin, I'm running for office, and what I want to do is hear what keeps you up at night. What it is that [makes] you sit around the kitchen table at night and think, 'I don't know how I am going to be able to deal with this.'"
Along with the rest of the potential Democratic nominees, Meiselman has never held public office before. On the other hand, incumbent Ross has completed five years in the Massachusetts House of Representatives and seven in the Senate. He has also served as the Ranking Republican of Ways and Means, the Assistant Minority Whip and the Minority Whip.
"[Ross] has a lot of experience, but I'm not sure what that experience has brought us," Meiselman said. "There are examples of him actually not representing the best interests of the district. He recently voted against criminal justice reform that not only is good for the commonwealth – not just good for our district – but actually is going to save us money."
Meiselman followed by emphasizing the importance of being able to produce solutions that both help people but also save the government money.
"Massachusetts is also an expensive place to live and we need to be aware of the reality that it costs a lot of money to live here," Meiselman said. "We need to do a better job of helping people who struggle."
Meiselman believes his experience as a teacher has adequately equipped him for creating and voting on a legislature.
"One of the things you have to do as a teacher is be really good at learning information before you teach it," Meiselman said. "You acquire information, then you find out the best ways to deliver it."
Meiselman mentions teaching preparing him for politics as "a little unorthodox," but asserts his experiences have provided him with the necessary tools to come up with solutions to problems.
Although thousands of teachers exist throughout America and one of them is running against him, Meiselman believes his ability to connect with others sets him apart.
"What's important, though, is that you have teachers and other teachers running for office that are willing to listen and talk to other people and break down barriers and bring new people into the fold," Meiselman said. "Regardless of the letter standing next to their name, whether they're Republican or Democrat or unenrolled. I think that really distinguishes me from other candidates."
Ultimately, Meiselman believes that if he has correctly gauged the public desire for a distinct, fresh new form of representation, then his chances of winning the election grow considerably.
"I have to believe that this idea of people yearning for a different type of representation is a real thing," Meiselman said. "If that's the case, if what I'm thinking is a reality, then I think that I have a great chance [of winning the race]."
However, Meiselman recognizes that as a young, inexperienced candidate, the campaign won't be a cakewalk.
"Is it going to be tough? Absolutely, it's going to be tough," Meiselman said. "Running in a primary against three other candidates is not going to be easy. If I get the nomination, running against someone who has served in the district for a while is also not going to be easy."
Meiselman will employ traditional campaign strategies in order to reach as many people as possible to spread his message of setting aside differences and finding efficient solutions.
"[I'm] talking with [WSPN], obviously, and talking with other members of the media who are interested in talking about a race like this," Meiselman said. "I'm meeting with local committees throughout the district so people can get to know me. I'm also going to be doing lots of door-to-door, lots of phone calls."
Meiselman also indicated multiple campaign events will be held in Wayland. Dates are to be determined.
You can follow the campaign trail through Meiselman's campaign website, Facebook, Twitter and Instagram. It is also possible to sign up to volunteer or donate online.
Donate to Wayland Student Press