Warrior Weekly: FBI Probe Rocks the CBB World
March 1, 2018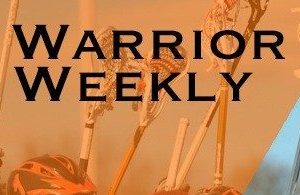 FBI Probe Brings CBB Wrongdoing to Light
What Happened/Is Happening: Last week, an FBI investigation brought a college basketball recruiting scandal into the public eye. It is alleged that numerous top programs (Duke, Kentucky, Kansas, Michigan State, Arizona among them) gave players benefits that are outlawed under NCAA rule.
My Take: My first thought was that hopefully this doesn't mess up this year's tournament. There are a few big time players (Miles Bridges, Wendell Carter, DeAndre Ayton) whose eligibility may be in question following this FBI report. If any of those three are forced to sit out, the tournament's landscape would be shifted drastically. Secondly, it is time to pay players. They deserve it, and they are being exploited by the NCAA.
Team USA has Disappointing Olympics
What Happened/Is Happening: Team USA accumulated just 23 medals, good for fourth most at the games. This was Team USA's worst performance since 1998.
My Take: To anyone that says "We aren't a winter olympic country," this was the first time in 20 years that we didn't finish with either the most, or second most medals. Were we a "winter olympic country" over the past two decades, but just not this year? Disappointing.
Sox Sign Slugger Martinez
What Happened/Is Happening: The Red Sox signed J.D Martinez to a 5-year contract. Martinez hit .303 with 45 HRs last season with the Tigers and Diamondbacks.
My Take: This was expected, and also much needed for Boston. A big bat in the line-up is a must if we want any chance of keeping up with the new-look Yankees.
Cavs Look Off after All-Star Break
What Happened/Is Happening: Although it has only been a few games, Cleveland has lost two of the last three and LeBron James seems to be getting frustrated… again.
My Take: Everyone overreacted after the Cavs won some games after their big trades, but here is the truth: as Colin Cowherd put it, the Cavs got LeBron some spare tires, but not a permanent fix. Things are far from perfect in The Land.