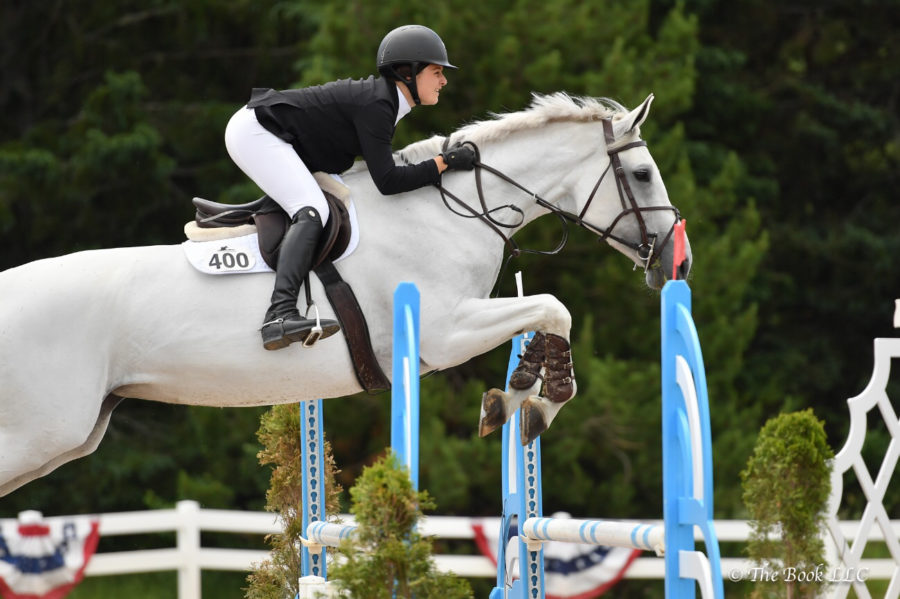 Credit: Courtesy of Isabel Mishara
Isabel Mishara: The biggest challenge is getting over your fears
October 12, 2018
In any sport, mastery of the body and mind is crucial. The athlete must attune to the far reaches of their physical and mental capacities to battle past the brink of exhaustion and through to the brink of victory. But for horseback riders like junior Isabel Mishara, the athlete must not only calibrate her own body and mind, but the body and mind of the 1,000-pound beast striding rapidly beneath her.
Mishara has been horseback riding since she was eight years old, and her commitment to her craft has only grown. Currently, she spends nearly 20 hours per week practicing or taking lessons from her trainer at Charlesgate Equestrian in Sudbury. There, she prepares for competitions hosted under the United States Equestrian Federation (USEF), traveling around the country to states ranging from New York to Florida to square off against the best of the best.
"I'm probably intermediate to advanced," Mishara said. "I jump pretty high, but I'm not at the highest level obviously. I do a lot of competitions with really intense people."
Mishara must constantly train both her physical and mental health to ensure that she is ready for battle.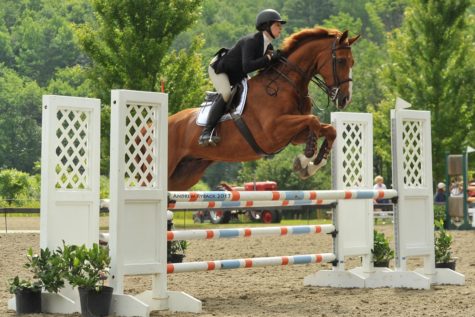 "The biggest challenge is getting over your fears and preventing them from getting in your head," Mishara said. "When you second-guess yourself in a course or on the way to the jump, and you don't tell the horse what to do, they will most likely not jump, and you can fall off from that."
Mishara currently competes in the "jumpers" division of horseback riding, where riders are given a course and a set time to complete it. Top performers enter "jump-offs," where riders compete for the fastest time on a new course. Mishara has accrued accolades ranging from championing the Silver Oak Jumper Tournament and riding alongside Olympians such as George Morris and Anne Kursinski.
In order to prepare for the rigor of tournaments and horse shows, Mishara must carefully hone her techniques daily. She practices jumping with her trainer for two days a week and practices flatwork by herself for the other four days of riding. Horses are given Monday off to rest and recuperate.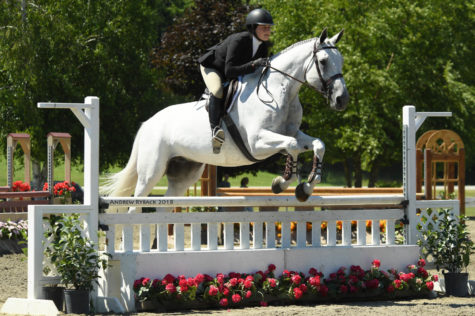 "[During practices,] I practice flatting, jumping, steering, [legging] the horse to move them forward, collect them if [I] want them to move slower," Mishara said. "Flatting is about gaits like walking, trotting and cantering. I do a lot of trotting and collecting the trot to get the horse to move slower or faster and moving off my leg."
Unfortunately, practicing is never a 100 percent guarantee that one's skills will fully translate during a competition.
"When you actually have to [execute techniques] in the moment, the horse might spaz or won't listen to you, so it's hard to perform that," Mishara said. "Sometimes during competitions I'll be stressed out or nervous and thinking, 'Oh, I need to do this and this.' I think it's definitely hard to master."
Strengthening the link between horse and rider is not limited to just practicing over and over again. According to Mishara, most riders at her level lease a horse for a year at a time, but some purchase their own. Last year, she bought her first horse, Stella, which was a benefit for her both financially and competitively.
"I groom Stella every day, and I take her out," Mishara said. "We have a bond. I love her."
In addition to establishing a bond with her horse, Mishara has made several new friends at Charlesgate Equestrian. She notes that about 60 percent of the riders there are high school students, with adults or younger children filling in the other 40 percent. Besides Mishara, other WHS horseback riders include senior Siobhan Moloney and junior Savannah Sugar.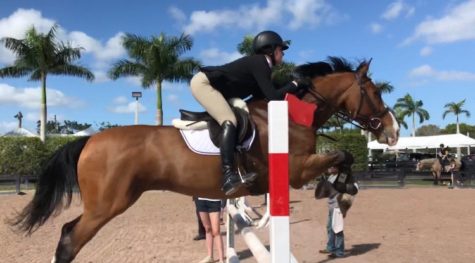 Mishara recognizes a female skew in the horseback rider population.
"Horseback riding is mainly female dominated," Mishara said. "However, there are a lot of males when you get to the professional level. I think the sport just attracts more females."
In the future, Mishara hopes to continue riding, but not at the level of commitment she currently maintains.
"I've committed to horseback riding for the past eight years, and I am very passionate about it," Mishara said. "I want to be able to ride in college, but maybe only once or twice a week because I don't want it to take away from my experience."
According to Mishara, the Intercollegiate Horse Show Association (IHSA) is a low-commitment league where she can continue to enjoy her sport but also sustain a healthy and engaging college experience.
For Mishara, riding serves as both a venue for intense competition and an escape from the daily stress of high school life.
"[Riding] is something that I really enjoy doing," Mishara said. "If I've had a bad day, I enjoy going to the barn and riding. I also made some amazing friends there and have been able to go to some amazing places to compete."