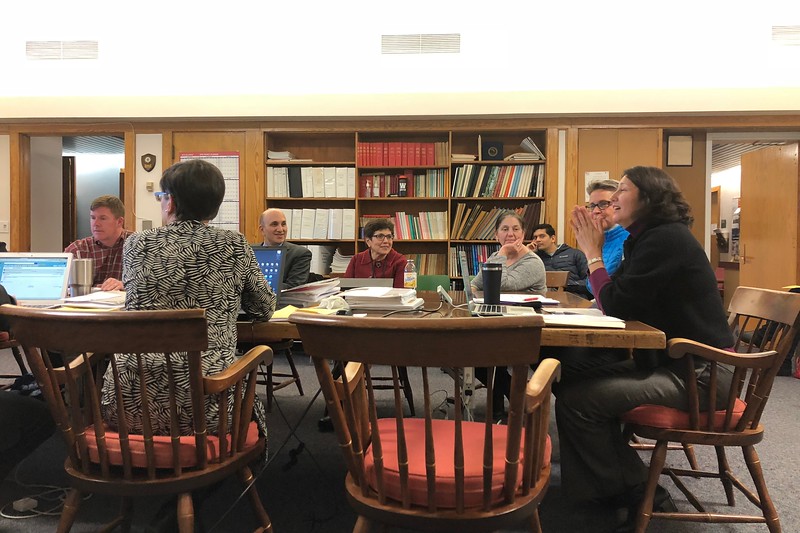 Credit: Kevin Wang
Part I: The Start Times
The School Committee will vote on Monday, Nov. 19 to decide between two proposed schedules for the 2018-19 school year. The biggest difference between the two is that the second scenario will maintain shorter Wednesdays whereas the first will not. The School Committee selected these two scenarios in late June as finalists after cutting three other potential start times.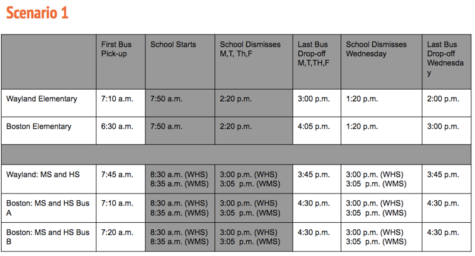 For WHS, Scenario 1 would feature 53-minute classes across all five days of the school week, whereas Scenario 2 would retain the traditional shorter Wednesdays (42-minute classes on Wednesday, 55-minute classes for the rest of the days). Whichever scenario is chosen would be implemented at the beginning of the 2019-20 school year.
School Committee Chair Jeanne Downs notes that the main implication of a schedule without shorter Wednesdays is that faculty and staff professional development meetings would have to take place in the morning, before school instead of after school.
"Whether [the meetings are] in the afternoon or the morning, that's probably the biggest difference in the two [scenarios]," Downs said. "I would say kind of a lesser difference is that the [scenario] with the short Wednesday would be one less variable; one less change for people."
The 3:05 p.m. end time in Scenario 2 would also impact athletic scheduling. Although a school day at WHS would end only five minutes later compared to Scenario 1, WPS Superintendent Arthur Unobskey notes that a significant amount of rescheduling could be required.
The School Committee will take the final vote on these two scenarios on Nov. 19. In the weeks leading up to the vote, it held four public forums to gauge public opinion.
Oct. 10 – 10 a.m. – Parents' Forum – WHS Lecture Hall
Oct. 15 – 4 p.m. – Teaching Staff Forum – WMS Auditorium
Oct. 17 – 7 p.m. – Parents' Forum – WHS Lecture Hall
Nov. 5 – Evening meeting with Boston parents (Boston Police Headquarters)
Each forum consisted of a presentation followed by a Q&A session with the School Committee. Relevant educators such as Unobskey were often present.
During these public forums, concerns over whether or not an 8:30 a.m. start time would be preferable to a 7:30 a.m. start time often arose. However, as the School Committee had already voted in June to remove the current 7:30 a.m. start time as an option, these concerns were proposed in vain. The School Committee's timeline of work does not explicitly mention any public forums in the six or so months leading up to the June vote.
This is Part I of a three-part article. Read Part II: 7:30 vs 8:30 a.m here.
Donate to Wayland Student Press