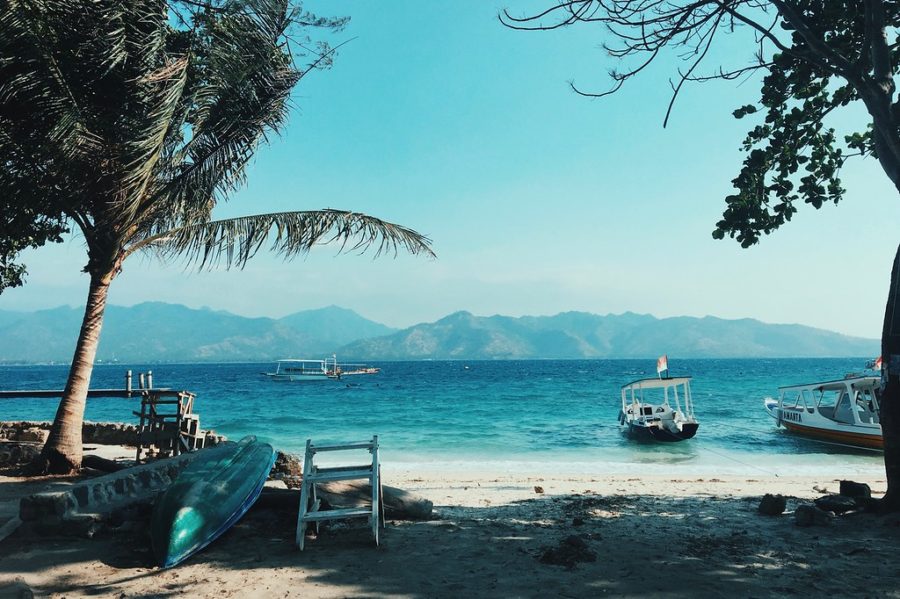 Credit: Courtesy of Kara Whitesell
Kara Whitesell: Being in Bali was like living in a dream world
While most class of 2018 graduates are getting to know other 18 and 19 year old students across the United States, WHS class of 2018 graduate Kara Whitesell has been getting to know Indonesian kindergartners. Whitesell spent the last two months volunteering in Bali, Indonesia and plans to volunteer in a couple of other countries as well through the International Volunteer Headquarters (IVH).
"[The IVH] has you fill out an application and then places you at a volunteer project you chose in whichever place you wanted to go," Whitesell said. "I think it's 30 countries and 80 locations. The projects range from construction to teaching to turtle conservation, and I did the kindergarten program teaching English. I deferred for the whole year, so I'm taking a gap year to do these volunteer trips."
During the week, Whitesell taught English to an Indonesian kindergarten class from seven in the morning until noon. She used the afternoons to prepare her lessons for the next day, which consisted mostly of worksheets, games, songs and crafts. Other than seeing them learn about the English language, Whitesell had another motivation to teach the students.
"Our job wasn't as much to teach English to them, but to create a bond with the kids and show them that foreigners aren't just self absorbed tourists because as Bali's gotten more popular, that's all they know [about foreigners]," Whitesell said.
Working with the people in Bali almost everyday caused Whitesell to grow relationships with the local people.
"The people in Bali are some of the friendliest people I've met, and I got to work with the kindergarteners, who were adorable," Whitesell said.
The Indonesians were not the only people that Whitesell fostered relationships with. Whitesell lived in a volunteer housing complex with over 80 other volunteers. While working, living and traveling with these other volunteers, she formed strong friendships with people from many different areas of the world.
"It was amazing to experience life with no major commitments and be around volunteers who were completely down to earth with a similar mindset that you got to experience everything with," Whitesell said. "Some of the closest friends I made were from Germany, Finland, Scotland, Mauritius, Canada, England and Mexico."
Even though Whitesell enjoyed living with this diverse group of volunteers in Bali, her least favorite part of the trip was the possibility of catching one of the many food borne illnesses.
"Luckily, I never got sick because I was very careful to always wash my hands and watch what I ate. Even if you eat their salad, fresh fruit, vegetables or street food you can get parasites," Whitesell said. "Seven people in our volunteer housing got parasites and had to be treated at the hospital on an sketchy IV drip for six hour sessions."
Besides the sicknesses, Whitesell thoroughly enjoyed her experience in Bali. On the weekends, the volunteers were able to travel and explore the Indonesian mountains and beaches around them.
"Being in Bali was like living in a dream world," Whitesell said. "Walking down the road and having a monkey cross your path, or going on a run with rice terraces surrounding you and [having] access to some of the world's most beautiful beaches every day was unreal."
Overall, Whitesell's life has been positively affected by her two months in Bali. Whitesell plans to travel more in her future, including a possibility of Costa Rica and Madagascar for the rest of her gap year.
"The experience gave me exposure to different cultures from around the world and probably affected me most in making me want to travel more and tie that into my future career," Whitesell said.
Donate to Wayland Student Press