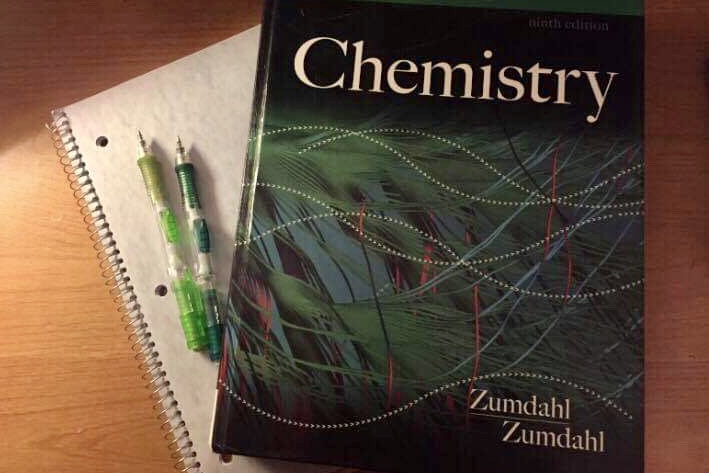 Credit: Joyce Wu
Survival Guide: Chemistry
Organize your binder and divide notes by unit.

Study and redo all of your quizzes-even though they aren't all multiple choice, they can be very helpful.  

Read the textbook-the sample questions hidden within chapters are helpful, because you get a step by step process of every problem.

Do the problems at the end of each chapter-pick a few from each subsection, and when you feel comfortable with the whole unit, practice the general problems at the end, as they tend to be a little more challenging.

Look over your quarter tests. 

Be comfortable with using every equation – a lot of the difficulties with chemistry are usually about knowing when to use which equation and what each variable stands for, so make sure you get a lot of practice with them.  

Review class notes

Stay focused-it's very easy to get distracted or discouraged when doing a lot of practice at a time, so zone in to your textbook.