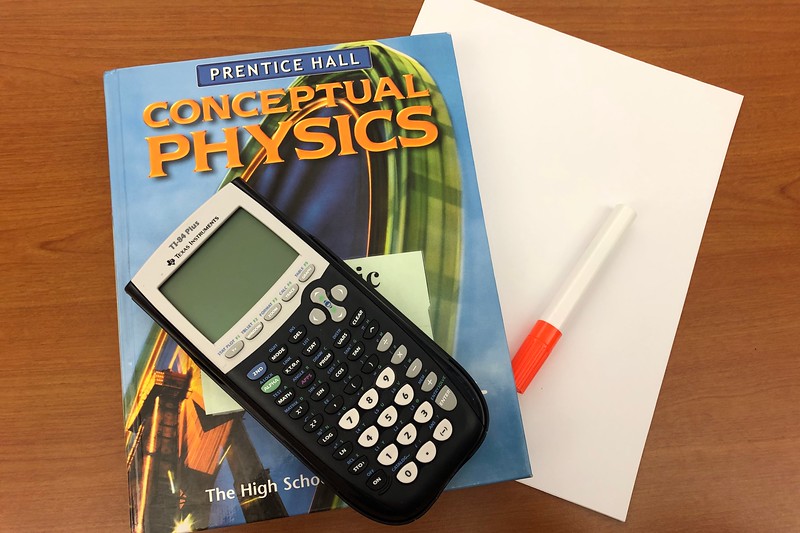 Credit: Nicole Erdekian
Survival Guide: Physics
Organize each unit and label them.

Label which units you are most confident with vs. less confident

Collect all of the unit test review guides.

Ask your teacher to review your old tests, and note what needs more work.

Know the material for each unit. Some problems might not have numbers (ex. Velocity is m/s).

Review class notes, homeworks and labs.

Know the main idea/significance of the labs.

Write down vocabulary words or use Quizlet (whatever suits your learning style best).

Memorize all formulas, except for those on the formula sheet.

Schedule a meeting time with your teacher on material you're confused on.

Use the textbook for extra practice problems.

Find a study buddy that you work well with, and can

stay focused

with.

Once you feel comfortable with the material, going to the library with a study group during exam week can help make your knowledge even stronger. However, studying with a group before you're confident with the material can be overwhelming and stressful.
Donate to Wayland Student Press