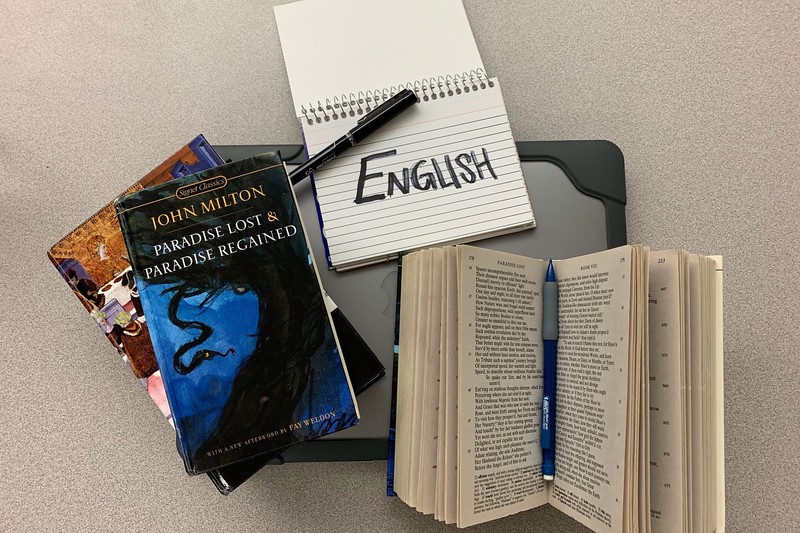 Credit: Hannah Rice
Survival Guide: English
It is very important to master any grammar rules your English class has learned or reviewed, as you will presumably be tested on them. Secondly, make sure to revisit any vocabulary words from studied books. Finally, if your midterms consist of an essay portion and you have been given the prompt ahead of time, outline your ideas so you can be a more efficient writer. By organizing your ideas and evidence ahead of time, you can create a more developed essay and reduce your stress.
Find all of your notes on grammar

Search for grammar sites with practice problems, examples and explanations.

Make a document with the websites you find, and note which ones you like or dislike and why.

Continue to take grammar practice tests online to help you remember the rules

As you practice the grammar section, separate them from easy and hard. Practice the hard ones until you fully understand them.

For the essay: create lists of big ideas and main takeaways from the books you read in class

Review class notes about the books read

Write out the similarities between all the books you're writing about for the essay.

Ask your teacher what else they recommend to study for.
Donate to Wayland Student Press