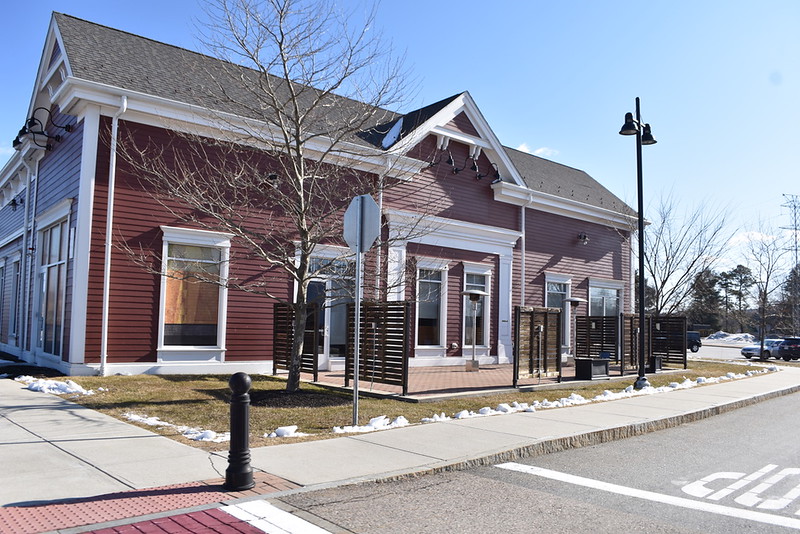 A fight to persist as the new overtakes the old in the commerce industry
Through advances in technology, the world has been filled with countless items that people deem vital in living their lives. These same advances are also changing the way that people obtain the things that they need.
Once known to be a common part of American culture, traditional commerce, is beginning to die out. Places such as retail stores and others are fighting a losing battle against e-commerce.
According to a UBS report, e-commerce in comparison to five years prior has increased by almost 50%.
"I have noticed that I'm beginning to switch from shopping in real life to shopping online," sophomore Akash Bhukhanwala said.
This translates to a projection of ¼ of all retail sales. As a matter of fact, some mall owners want stores that have digitally native brands.
In addition, e-commerce is only continuing to grow. According to Statista, e-commerce reached $2.8 billion in 2019 alone. In 2021, it's estimated to reach a staggering $4.88 billion.
"That sounds like a lot," sophomore Lucas Thompson said. "But, when you think about how much people are shopping online now, it's really not all that much."
Perhaps the growing popularity of e-commerce can be found in its lack of the need for resources and availability. Much unlike traditional commerce, e-commerce is available any time of day and doesn't require paid workers and a physical store. Moreover, e-commerce isn't just available for shoppers in the region of the shop, but nationally as well.
"If I can't find something that I'm looking for in an actual store, I know I'll be able to find it online," sophomore Jason Shu said.
Though convenient for many consumers, the switch from traditional commerce to e-commerce is leading to do the closure of many stores and retail struggles.
Even in the small town of Wayland, stores such as Whole Foods have closed down. However, this is comparatively small when faced with the closure of 7,150 and 5,524 US stores in 2019 and 2018 respectively.
The vacancies of stores are becoming more apparent as seen from the difference in the number of stores that are opening and closing. In 2018 alone, 5,524 stores closed, and only 3,083 stores opened across the U.S.
Furthermore, this number is likely to increase as analysts expect that in 2026, over about 75,000 stores will shut down.
What's more is that e-commerce isn't the only threat to traditional commerce. In the recent trade war between China and the U.S., the Trump administration raised existing tariffs by 15%, affecting almost $200 billion worth of Chinese goods. Crucially, China's response was imposing its own taxes on US imports.
However, there are still some benefits to traditional shopping that people aren't quick to give up.
"I don't think that traditional shopping will ever die out because it's fun to shop with friends and spend your day together," Bhukhanwala said.
Donate to Wayland Student Press