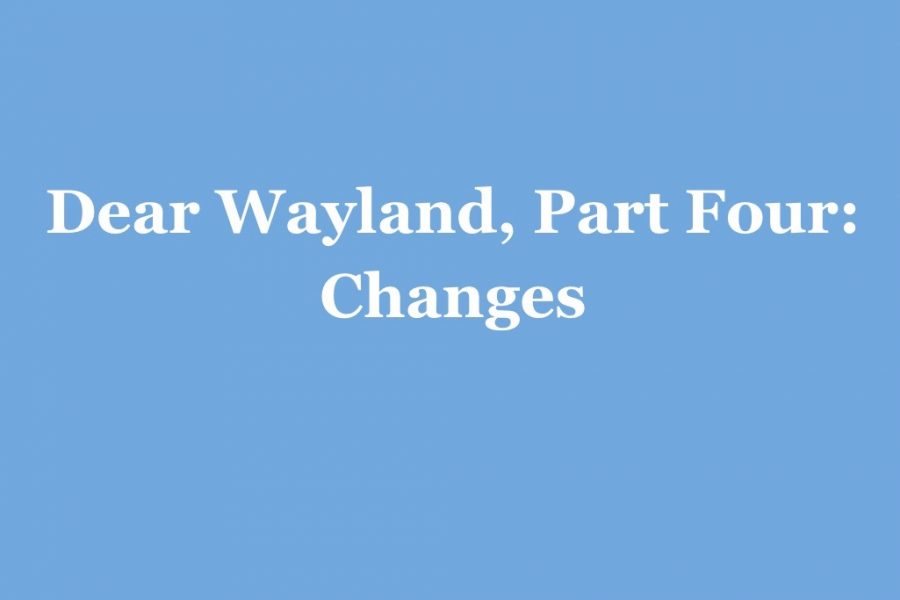 Credit: Joanna Barrow
Part Four: Changes
Since district administration became aware of the Dear Wayland instagram account, they've begun discussing ways to improve student experiences in Wayland.
"I say [the Dear Wayland account] has had a very deep impact," Mizoguchi said. "There have been many of these Instagram accounts that afford students and community members a public forum for describing very painful experiences, and so we can't ignore them."
The WPS district has partnered with REACH, a domestic violence organization based in Natick as they begin to implement the steps to reduce sexual harassment and encourage formal complaints.
"We are working with a consultant at REACH… [who] is working with us on how we can provide professional development with staff around ways we can talk about whether our processes make it easier for students to come forward and making them feel more heard," WPS superintendent Arthur Unobskey said. "So we've engaged with them since the beginning of the school year for some training and we'll continue to do that. That's part of a larger examination of where there are opportunities for us to be more accessible to students, to make students feel more comfortable sharing experiences like this."
One of those steps is to provide students with the tools to report harassment.
"I think what's most important is two things: one to get this training and make sure kids know that they can come to a variety of adults and know that we're listening," Unobskey said. "I think also they need to know really clearly how to make a complaint, which is to go to their principal or to go to Richard Whitehead and determine if they're comfortable making a complaint."
Mizoguchi echoed this sentiment.
"That's one of the things that we've really taken a close look at: how do we effectively communicate in multiple ways what the student's rights are, and what these processes look like so–as I said before–they get the support they need," Mizoguchi said. "…One concrete thing [we need] is much more explicit communication and education about what our processes are, what would happen if someone brought a complaint forward and the resources that are available to students."
Mizoguchi said that going over the process will be part of the student handbook review that will be happening this Wednesday. There are also plans in the works to host informational workshops or forums for parents to include them in the conversation.
"I also look forward to really partnering with our parent community and with families on this because like lots of really complex issues, we're only going to be able to address this well if we do so as a village," Mizoguchi said. "So other action steps that we're talking about is setting up forums for parents so that they can access support if they're concerned about their child, those kinds of things and all of our collective responsibilities around making sure that we have a safe and supportive community."
The Dear Wayland administrators are proud of the impact the account has had in Wayland.
"We are so glad that we made a difference in Wayland," the Dear Wayland administrators said. "We hope that people can feel like they are not alone when they see our account. We want people to know that they have a whole community behind them and their stories won't be pushed aside any longer."
Donate to Wayland Student Press