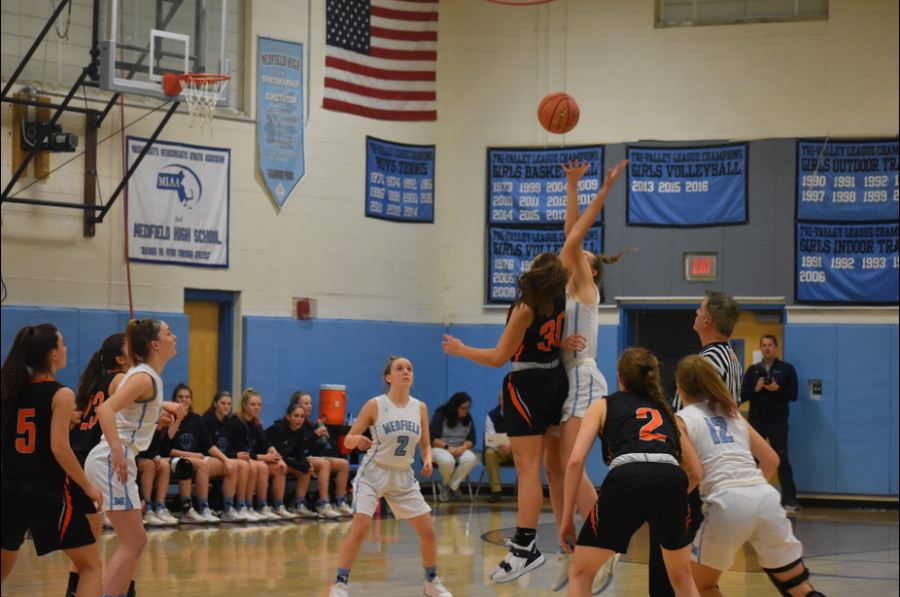 Credit: Emily Staiti
Girls Basketball
Who arranged the playlist?
"Junior captain Sammy Johnson arranged the playlist that we listen to everyday at practice," sophomore Morgen Warner said.
How does the playlist affect the team?
"All the songs on the playlist are super hype, so it definitely gets our team excited for practice and ready to play," Warner said.
Do any of the songs have any special meaning to the team?
"We don't have one specific team song, I don't think," Warner said. "But we listen to the song '23' by Miley Cyrus and Wiz Khalifa a lot because it's [our] coach's favorite."
Anything else you want to add about the playlist?
"I really like the playlist because it's really long, so we get to hear different songs everyday which is nice," Warner said.
Donate to Wayland Student Press