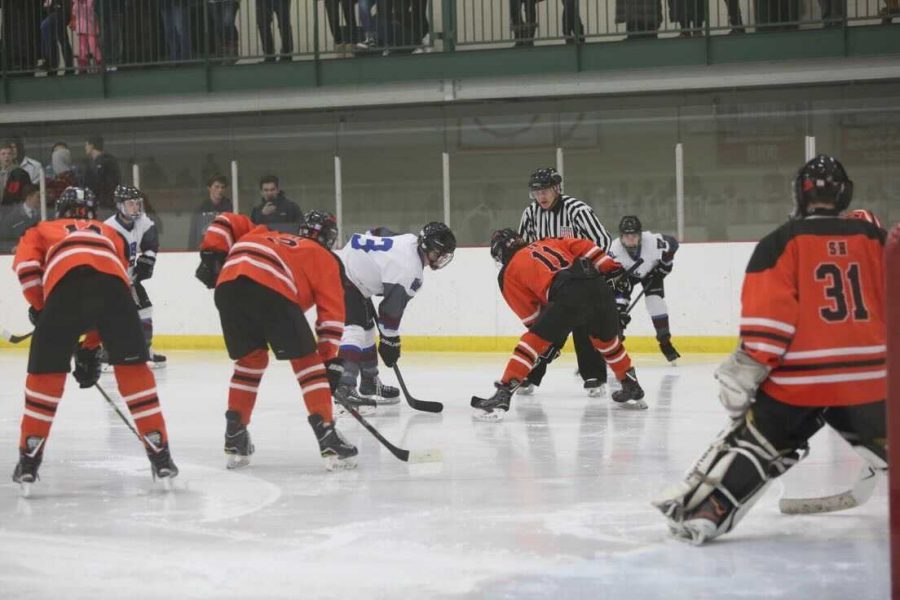 Credit: Max Brande
Boys Hockey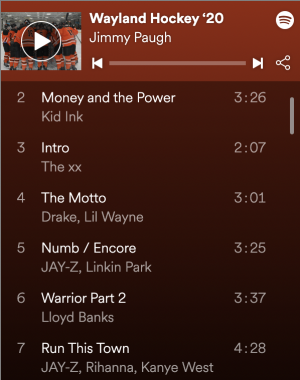 Who arranged the playlist?
"Jimmy Paugh and I created the playlist together," senior captain Will Carr said.
Why did you choose the songs that you did?
"A lot of the songs we chose were songs that were on the playlist [we had] when we came in as freshman," Carr said. "We had a really good year so those songs have always been what get us pumped."
Do any of your songs have a special meaning to the team?
"'Ali Bomaye' and 'Caribou Lou' are legendary Wayland hockey songs because 'Ali Bomaye' is the song we listen to just before going onto the ice," Carr said. "'Caribou Lou' was the song we used to listen to [my] freshman year before going on the ice."
How does your playlist affect the team?
"I think the playlist positively affects the way we play because it gets us pumped up to go out and play a great game," Carr said. "It's the extra push that gets the boys going."
Is there anything else that you want to add about the playlist?
"Unfortunately, we don't have locker rooms this year, so we can't listen to music before games," Carr said. "The atmosphere is definitely less exciting and hype before games but we're making the most of what we have."
Donate to Wayland Student Press